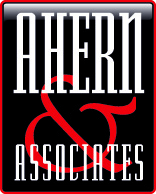 The upcoming release on How to Sell a Trucking or Logistics Company is going to provide readers with keen insight into the multiple variables involved in bringing together both buyers and sellers throughout the acquisition process
Phoenix, AZ (PRWEB) October 10, 2011
Transportation analyst Andy Ahern has recently announced plans to publish a new book entitled, "How to Sell a Trucking/Logistics Company—The Art of the Deal," set to be released this fall.
Ahern, who is also the CEO of Ahern and Associates, Ltd. is winding up his most successful year in aiding companies who are seeking growth opportunities through acquisitions in transportation, as well as working with owners of trucking and logistics companies to properly value their business to prepare to sell.
Having personally completed over 325 transportation acquisitions, 250 business plans and frequently quoted as an expert source in multiple publications including Reuters, The Memphis Business Journal, and American Executive, Ahern is well positioned as the nation's leading authority on trucking and logistics acquisitions.
Ahern has previously authored the critically acclaimed, "The Insurance Crisis: Fact of Fiction," which was Ahern's first published book and established Ahern as one of the nation's foremost authorities on transportation insurance related topics in relation to trucking companies.
An early adopter of technology who is poised to reach the masses, Ahern is also the transportation industry's most well read author as evidenced by the recent milestones his "Ahern Advisory" podcast and newsletter. Ahern has been video podcasting and composing the Ahern Advisory transportation newsletter for over two decades and just recently completed his 100th podcast and crested over 300,000 subscribers.
"The upcoming release on How to Sell a Trucking or Logistics Company is going to provide readers with keen insight into the multiple variables involved in bringing together both buyers and sellers throughout the acquisition process," explains Ahern.
About Ahern & Associates, Ltd.:
Ahern and Associates is North America's leading trucking and transportation management consulting firm. The skilled consultants at Ahern and Associates specialize in mergers and acquisitions of trucking and logistics companies as well as the restructuring and evaluation of existing carriers that seek to increase operating efficiency and improve profitability. Since 1987, Ahern and Associates has aided hundreds of buyers in the acquisition of trucking and logistics companies throughout the U.S. and Canada as well as assisting many transportation and logistics companies in reducing their overall operating costs and increasing their profitability. For more information, please call 602-242-1030 or visit http://www.Ahern-Ltd.com
Business contact:
A.W. Ahern
602-242-1030
Media contact:
Jason W. Jantzen
Phoenix Marketing Associates
http://www.PhoenixMarketingAssociates.com
602-282-0202
# # #