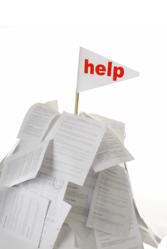 StartUp Revolution can take care of absolutely everything for you; leaving you free to concentrate on growing your business and making money
Essex, England (PRWEB UK) 10 October 2011
With these poor statistics in mind, business support specialist StartUp Revolution has launched an innovative and affordable complete solution for SMEs; business packages that will support new businesses from planning to launch, marketing and administration to cash flow and financials with ease.
StartUp Revolution is the brainchild of business support specialist Paul Smalley, whose partner organisation already provides a similar solution to larger organisations. "It's not actually lack of business acumen that causes most businesses to fail," says Paul. "There is so much to think about before you even begin trading and however viable your business idea is you need planning, cash flow administration and a brand to be successful."
StartUp Revolution will offer fixed priced start-up packages covering everything from company formation and registration, a bank account, business plan, profit and loss accounts and online document management. Even at the starting level, companies will also benefit from professional branding and logo design, company stationery and a fully designed website with inclusive packages starting at the equivalent of less than £17 per week.
"For the first time, SMEs will have access to everything they need in one place – professional marketing, financial support and administration under one roof," says Paul. "It is really simple and transparent; at fixed annual or monthly costs we can help you run your business professionally – even answering your calls and dealing with customers on your behalf. StartUp Revolution can take care of absolutely everything for you; leaving you free to concentrate on growing your business and making money."
John Stenhouse from Foundation East welcomes the move: "It is no surprise that 60% of all new businesses fail in their early years given the lack of planning that go into new business start-ups. It is welcoming that this has been recognised and finally a solution to help prevent such large numbers falling by the wayside has evolved. StartUp Revolution aims to address this issue by taking the burden of setting up a new business into a bought in service that combines legislative requirements and best practice into a neat, understandable package that any new entrepreneur should readily appreciate. Running your own business is a very lonely task and having to do everything yourself, often at the same time, leads many to fail. Outsourcing these tasks that are vital to ensure a reasonable measure of success is pure common sense."
In line with StartUp Revolution's commitment to supporting SMEs, all businesses can register for free membership at http://www.startuprevolution.co.uk to access free professional business advice, essentials resources, news and articles, information on awards and events and business blogs.
For more information, interview opportunities, or high-resolution images please contact Kate Everett on 0845 5272801/07818060893 or email kate(at)thewriteimpression(dot)co(dot)uk
Editor's notes

Founded by Paul and Joy Smalley and Mark and Jane Hyde, StartUp Revolution is an original concept offering new businesses complete start up packages at affordable prices encompassing the financial, online and administrative services required when setting up a business. In addition to the start-up packages StartUp Revolution provides a wealth of news, advice and information for businesses making it the ultimate website for today's entrepreneurs. StartUp Revolution takes the hassle out of starting a business allowing entrepreneurs to concentrate on making their venture a success.
Offering a series of clearly priced business packages together with numerous business products, StartUp Revolution provides flexibility and transparency of pricing which allows new businesses to build the start-up package that best meets both their requirements and budget, with the option of adding services as the business grows.
By taking on the financial, administration, branding and website aspects of setting up a new business for a very affordable outlay, StartUp Revolution is able to save entrepreneurs time, provide invaluable expertise and help to ensure the successful launch and long-term running of start-up businesses
StartUp Revolution is based in Colchester, Essex. Telephone 0845 5219929 http://www.startuprevolution.co.uk
John Stenhouse is a Director at Foundation East Foundation East is an Industrial and Provident Society, established to help sole traders and small businesses in the counties of Cambridgeshire, Hertfordshire, Bedfordshire, Norfolk, Suffolk & Essex to get the financial support they need.
###