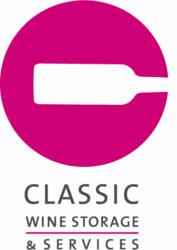 "Ultimately our success is based on our focus of ensuring that the process of transporting, preserving, and storing wine is as simple as enjoying them"
Dallas, TX (PRWEB) October 10, 2011
What started as a need to preserve his own growing wine collection, Mark Nelson's company Classic Wine Storage & Services is now celebrating five successful years of providing premium service to wine collectors and investors of every level. This includes a re-branding of the company image, an additional location and expansion of available service offerings.
According to Wine Market Council's 2010 Consumer Tracking Study, the U.S. wine market continues to grow. Despite the U.S. economic downturn and slow recovery, interest in wine and wine amenities has steadily increased for the past 17 years.
"We have seen the increase in this trend first-hand through the demand of our services to collectors and investors," said Mr. Nelson. "However, we also have seen a growing wine storage need for new collectors and owners of condos or smaller homes where space is at a premium but still want the facilities to store their wine under optimum conditions."
Classic Wine Storage & Services is opening its newest location in Dallas near the Galleria Dallas Shopping Center. The 10,343 square foot location is being extensively renovated to accommodate the increase in demand for walk-in lockers, larger case lockers, along with custom racked solutions. This new Dallas location will be a state-of-the-art facility dedicated to wine storage with advanced refrigeration, backup power generator, video security, private lockers and an event room with internet access.
In the past five years, the company has grown to include additional services such as wine insurance, in-home cellar management, cellar valuation, and refrigerated transportation capabilities. Classic is a TABC Bonded Warehouse and will service commercial accounts from both the Dallas and Southlake locations.
"Ultimately our success is based on our focus of ensuring that the process of transporting, preserving, and storing wine is as simple as enjoying them," said Nelson. "I wanted the company's new look and website (http://www.classicwinestorage.com) to reflect the philosophy of focusing on simplicity as we continue to expand. "
To reserve a locker in the new location or to find out about other wine-related services, contact Mark at 817-442-0348.
About Classic Wine Storage & Services:
Since 2006 Classic Wine Storage & Services has focused on three things: the safety, security, and accessibility of your wine. As the only dedicated wine storage facility in the Dallas/Ft. Worth area; Classic offers private collectors, investors and commercial accounts secure, refrigerated, state-of-the-art storage lockers for wine collections of all size and other turnkey services. Classic now has two locations for your convenience in Southlake and Dallas. For more information call 817-442-0348, visit http://www.classicwinestorage.com, or http://www.facebook.com/classicwineservices
# # #