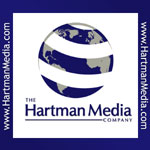 Irvine, CA (PRWEB) October 10, 2011
For those who like to conduct their learning on the move, educational podcasts are the solution. Whether commuting to work, taking lunch in the park or hitting the gym, podcasts are the perfect blend of technology and active lifestyles. Those familiar with The Creating Wealth Show—now at 223 episodes—know the breadth of expertise Jason Hartman shares on real estate investing (REI), income properties and financial planning with his most-popular podcast. However, Hartman's company offers much more than just financial advice.
"The trouble with many podcasts is that they're nothing but thinly disguised advertisements for the latest guru to sell his newest product," said Jason Hartman, host of The Creating Wealth Show. "People see through junk like that in a flash and make a mental note not to waste their time again downloading another 'podvertisement.'"
Hartman doesn't do 'podvertisements.' As a natural teacher, his inquisitive nature lends itself well to drawing a guest deeply into the conversation. It doesn't matter whether the topic is real estate or extraterrestrial life on earth (which doesn't pop up that often), his listeners are sure to learn something new. Here's a quick recap of The Hartman Media Company's current offerings:
The Creating Wealth Show – This is the Granddaddy of The Hartman Media Company network. Host Jason Hartman discusses topics of interest to real estate investors and provides action-oriented tips to get investors started on the road to achieving financial independence. Here's a hint: don't look to the stock market. The Creating Wealth Show offers a real estate education unmatched online.
Speaking of Wealth Show – This podcast focuses on the incredible opportunities available to publishers, speakers and consultants. Perhaps no other topic allows professionals to follow their passion down the road to profit—and it all starts with effective communication. Anyone with the urge to share knowledge and get paid for it should tune in to the Speaking of Wealth Show.
Solomon Success Show – Not everyone is aware of the depth of investment advice the Bible holds, much of it found in the Book of Proverbs, penned by a gentleman that may have been history's richest man, King Solomon. With interviews based on investing according to timeless biblical principles, the Solomon Success Show offers a fresh breath of air in a world that too often ignores the wisdom of the ages.
Jason Hartman Foundation – This non-profit organization sponsors the Young Wealth Show, a growing collection of episodes aimed at teaching investing and entrepreneurship to young investors. Jason Hartman, a product of the California public school system, believes that this critical topic is all too often left out of today's curriculum, which is a serious disservice to our youngsters. In conjunction with the American Monetary Association, the Young Wealth Show aims to remedy this educational deficit as much as possible.
American Monetary Association – If we actually knew the percentage of people who have only a vague understanding of how our economic and monetary systems work, there would probably be an audible gasp of horror across the nation. The truth is that too many Americans fall woefully short in knowledge about how our country's inner machinations. Believe us, this is not something to be left in the hands of our leaders and tell them to figure it out. All of us who are interested in the long term survival of our country should be intensely interested in the topics addressed by the American Monetary Association Show.
Holistic Survival – Holistic Survival is a survival show with a different slant. The tagline is "Protecting the people, places, and profits you care about" and we think that sums it up rather well. Not so much a wild-eyed conspiratorial approach to the subject, the Holistic Survival Show nevertheless takes on Big Brother, conspiracies, financial collapse, food stocks and just about every other topic under the sun that involves keeping society alive in the event it unravels.
Jetsetter Show –The Jetsetter Show is for those who travel or wish they could travel the world. Not a simple "find cheap flights" approach to travel, this podcast offers up-to-date travel tips and advice for business, family, leisure, retirement or ex-pat travel. Believe it or not, there are other places in the world to live, and some of them offer a much bigger bang for your buck than the good 'ol United States of America.
Heroic Investing Show – The Heroic Investing Show is for the real heroes around this great nation. Not singers, heiresses or marginally talented athletes, this podcast teaches underpaid first responders and other government employees how to develop a retirement nest egg that allows them to do anything they want in their golden years. It is based on the same real estate investing principles as The Creating Wealth Show.
AIPIS – AIPIS stands for Accredited Income Property Investment Specialist. With a podcast aimed squarely at real estate and mortgage professionals, this educational podcast goes hand in hand with the AIPIS accreditation. This one's for professionals who want to stay on the cutting edge of property investment education.
The Hartman Media Company educational podcasts are available for download on computer, iPhone or MP3 player for listening at a later date.
The Hartman Media Company
The Hartman Media Company is an innovative portal for educational content to benefit aspiring entrepreneurs and professionals in various fields and services. We gather special reports, newsletters, and audio and video podcasts for the benefit of visitors and subscribers. The Hartman Media Company is a one-stop destination for people seeking new, creative strategies for wealth building and generating additional streams of income. Jason Hartman's highly sought after educational events, speaking engagements and his acclaimed The Creating Wealth Show inspire and empower hundreds of thousands of people in 26 countries worldwide. For information, call 714-820-4290 or visit Hartman Media online.
###