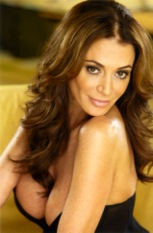 Beverly Hills, CA (PRWEB) October 10, 2011
Evan T. Sussman, Founder of Sussman & Associates, APLC a Boutique Family Law Firm, has been retained by Ava Fabian to represent her in matters relating to her relationship with husband, Journey guitarist Neal Schon, whom she married in Paris on July 2011. Ava Fabian has recently made public headlines due to her husband's association with Michaele Salahi of the Bravo reality TV show, "Real Housewives of D.C."
Sussman & Associates, APLC is honored to represent Ava Fabian, an American Model and Actress. She has appeared in films such as Last Man Standing, Extreme Limits, and Confessions of a Dangerous Mind, a film directed by George Clooney. Ms. Fabian has also appeared on various television shows, including The Drew Carey Show, Sex In The City, Who's Line Is It Anyway, and Married with Children.
In addition to her acting career, Ava has maintained a longtime relationship with Playboy magazine. She has been featured a total of 5 times, and had the honor of being Playmate Of The Month in August 1986.
About Sussman & Associates, APLC
Sussman & Associates, APLC has represented high profile individuals involved in the entertainment and sports industry as well as entrepreneurs in all aspects of family law including divorce, prenuptial agreement, child custody and support matters. Mr. Sussman is on the Board of Governors of the Beverly Hills Bar Association and is past Chair of the Beverly Hills Bar Family Law Section.
Media Contact
Carla Lopez
Carla(at)Lopez-Marketing(dot)com
(323)620-4237
###