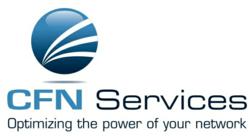 Herndon, VA (PRWEB) October 12, 2011
CFN Services, a leading provider of managed high-frequency trading enablement services, and MarketFactory, a technology company providing algorithmic trading platforms for FX, announce that MarketFactory's FX Gateway Software is now available on CFN's Alpha Platform™.
The inclusion of MarketFactory in the Alpha Alliance™ allows hedge funds, banks, and proprietary trading firms speed their 'time to first trade' on FX spot and futures ECNs. Leveraging CFN's high performance global infrastructure for delivery of Whisperer FX Gateway trading software provides trading firms access to an industry leading, integrated solution with the lowest-latency and expedited onboarding in the FX Spot and Futures markets.
"FX is not a single market, it's a network. New trading participants from equities and futures are often perplexed by the number of ECNs and venues one has to access in order to successfully trade," said James Sinclair, CEO of MarketFactory. "MarketFactory's FX Gateway trading system on the Alpha Platform provides a single software interface to FX ECNs representing over $1.5 trillion daily in FX cash and futures liquidity."
"Enabling FX Spot Trading to reach new levels of reliability and low-latency access on the Alpha Platform further extends our commitment to delivering leading-edge applications to an expanded range of traders," said Mark Casey, President of CFN Services. "We are pleased to partner with MarketFactory to deliver a high-performance solution that enables trading firms to better manage the complexity of FX market data and dramatically shorten their time to market."
About MarketFactory
MarketFactory is a software engineering company with deep expertise in institutional FX market structure. Founded in 2007 by a team of managers from ICAP EBS, MarketFactory's technology platform is the most advanced independent software application available to high-frequency algorithmic traders and bank e-commerce systems. MarketFactory's trading platform normalizes over 11 different protocols from the major FX ECNs into a single API for both market data and orders. By making complicated markets simple, MarketFactory speeds customer time to first trade and provide microstructure insight to help customers drive profitability of their strategies on the FX cash and futures exchanges. For more information: http://www.marketfactory.com
About CFN Services in the Global Financial Markets
CFN Services is a leading provider of managed high-frequency trading enablement services, providing solutions that accelerate market data delivery and trade execution for some of the most sophisticated financial markets participants worldwide. CFN Services operates the low-latency Alpha Platform™, a high performance global cloud that accelerates trading performance for automated traders across key liquidity venues in the equities, options, futures, derivatives, and FX markets. For more information: http://www.cfnservices.com
About CFN Services
CFN Services provides high performance network and application delivery solutions for real-time, mission critical applications. Leveraging FiberSource®, a global network optimization platform, CFN Services builds low-latency private cloud solutions to solve the performance challenges of latency and jitter in distributed IT environments. Whether the application and data are dispersed across town or around the globe, CFN Services deploys turnkey solutions within and between public and private data centers in North and South America, Europe, and Asia.
Press Contacts:
CFN Services
Jennifer Handshew
+1-917-359-8838
Jennifer.Handshew(at)cfnservices(dot)com
MarketFactory
Press
+1-914-297-8894
info(at)marketfactory(dot)com
###