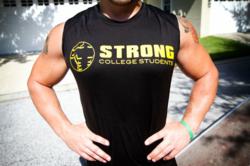 We've grown significantly.
Tampa, FL (PRWEB) October 11, 2011
Strong College Students Inc. Headquartered in Tampa, FL is expanding aggressively and quickly. After cornering a majority of the market share for Tampa Movers, their next logical step involves expansion into surrounding markets and an increase service offerings including Junk Removal. They now offer post move junk removal services where they remove items such as unwanted furniture, appliances, electronics, mattresses, computer equipment, and other items you no longer want to keep in your home or office. This will provide an excellent opportunity to better serve our customers moving and storage needs.
In order to expand and grow market share our next target markets will be St. Petersburg Movers. Strong College Students is looking to expand over the Gandy bridge and offer the same high quality moving and junk removal services in Pinellas county that they offer here in Hillsborough County Florida. Another facet of their expansion strategy will be to offer moving franchises in different markets starting with a franchises in the St. Petersburg, Clearwater, Orlando, Lakeland, and Sarasota Markets. After getting setup in all of the markets surrounding the Tampa Bay Area the Ft. Lauderdale, Boca Raton, and Miami area will be targets for the southern part of the state and Tallahassee, Jacksonville for the northern part of Florida. This will give them an opportunity to provide great commercial and residential moving services to the greatest number of people.
When performing a move or junk removal our customers get a properly insured and licensed moving company that shows up in professional uniforms, in a marked truck, with employees that care. They provide the best value and service in the moving industry and the community has rewarded them with a lot of repeat business.
Strong College Students empowers hard-working students with the opportunity to balance employment with college life. More than a moving company, Strong College Students provides resources and mentorship programs to students in pursuit of higher education and job placement assistance after college. Robinson strives to overcome negative stereotypes of college students and places a strong value on training staff in areas of education, leadership development, community service, and physical fitness.
Strong College Students has performed over 3000 commercial and residential moves. Some of their commercial clients include FBI, the Federal Government, the University of South Florida's Music and Athletic Departments, Fifth Third Bank, Tampa Chamber of Commerce, Hyatt, and many more office movers. They also provide residential moves from apartments, single family homes, duplexes, triplexes, multi-family homes, large residences and more. There really isn't any type of move that we cannot perform.
Strong College Students is led by entrepreneur Shaun C. Robinson, and successfully employs future leaders and entrepreneurs who are currently local, hard-working college students. Headquartered in Tampa, Strong College Students provides commercial and residential moving services, as well as delivery systems, moving supplies and boxes, junk removal and recycling services. They currently service the greater Tampa Bay region, including: Tampa, Clearwater, St. Petersburg, Sarasota, Bradenton, and across the state of Florida with national and international shipping capabilities. A portion of every move is contributed to the Strong Scholars Scholarship Fund which goes toward college book costs and other educational fees. For more information, visit: http://www.strongcollegestudents.com.
###