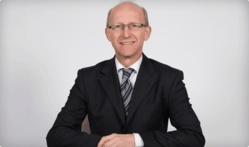 Pearson Hinchliffe is a modern, sympathetic and approachable firm, which is why we have focused on giving our Ashton office a welcoming feel.
Manchester (PRWEB UK) 10 October 2011
Pearson Hinchliffe Solicitors are opening their fourth branch, specialising in medical negligence law, in their continuing expansion. Situated on Fletcher Street in Ashton town centre, the office will provide specialist medical negligence claims advice to people throughout Tameside.
The 137-year-old law firm will house a sizeable team of specialist lawyers, medical experts and support staff in the spacious offices with particular focus on providing a relaxed, professional setting for clients.
Partner John Pollitt said, "Pearson Hinchliffe is a modern, sympathetic and approachable firm, which is why we have focused on giving our Ashton office a welcoming feel. People should feel free to simply walk in and chat with a friendly solicitor over a cup of tea about their particular circumstances. We don't believe in forcing people to make appointments days and weeks in advance."
The law firm believes that people may find this relaxed approach easier. Mr Pollitt, who leads the highly experienced team in helping the victims of medical accidents seek justice and medical negligence compensation for their injuries, added, "It's always better to meet people face to face. We can tell pretty quickly if there is a case worth pursuing and offer some immediate preliminary advice.
"We are delighted to provide greater consumer choice and access to medical negligence specialists. Ashton is very important to us and we believe that through our new office, we can help provide some real competition that will benefit the people of Ashton and the surrounding area. At Pearson Hinchliffe we place great emphasis on giving the highest levels of legal expertise and customer care which has seen our firm grow even in this economic climate; we are looking forward to demonstrating this to our new clients throughout the borough."
The address of the new office is:
Pearson Hinchliffe LLP – Medical Negligence Solicitors
1-3 Fletcher Street
Ashton-under-Lyne
OL6 6BY
Legal Aid Provider
Pearson Hinchliffe is the only local solicitors able to offer legal aid for medical negligence cases. This is because they are one of a very select group of solicitors nationally to have been awarded accreditation from the Solicitors Regulation Authority (SRA) for 'Clinical Negligence' work and also the respected charity Action Against Medical Accidents (AvMA).
Pearson Hinchliffe Solicitors has a dedicated Medical Negligence department and also offers personal injury claims advice along with a variety of other personal and business legal services.
To find out more about Pearson Hinchliffe in Ashton, visit their website at www-ph-medicalnegligence.co.uk or ring 0161 785 3500.
###