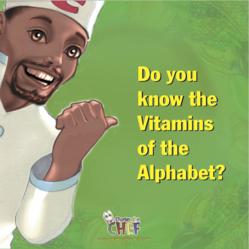 I love the cards! These are especially great for children because they love to manipulate things and keep their hands busy. My children love them!
Jamestown, NC (PRWEB) October 12, 2011
Childhood obesity has become the number one health concern among parents in the United States. Overweight children tend to become overweight adults. The physical, emotional and medical costs associated with obesity include: heart disease, stroke, type 2 diabetes, high blood pressure, breathing problems, arthritis, cancer and low self esteem. The USDA has created My Plate to educate people about these issues.
Memory Cross and Wall Printing teamed up to develop a series of origami style cards that help children learn to live healthier lives. The design of the Memory Cross card is so unique that children are amazed at how the card works. As a result children will play with the card over and over again, and as they do internalize the message written on each card. Memory Cross wanted to create a line of coloring cards that were unique, that children would love, and at the same time convey the importance of eating healthy says Mike Vitamvas, who is a partner in both companies.
The initial coloring cards include: the ABCs of food by Charles the Chef, which is based on the book of the same name written by Rosevelt Pitts, a coloring card that explains the new My Plate developed by the USDA, and Lunch time with Mia and Noah. More cards are in development.
The cards will be distributed by organizations involved in children's heath including: pediatricians, hospitals, insurance agencies and non-profits. Each card can be imprinted with name of the sponsoring organization.
The Memory Cross design has been private branded by hundreds of organizations since its inception five years ago including Lifeway and The Billy Graham Evangelistic Association, so it made sense to create a line of cards that helped children learn to live healthier.
Memory Cross creates unique origami style interactive cards that are used by parents and churches to teach children Bible Stories and share the Gospel. In addition many companies private brand the cards for marketing, promotional and educational purposes.
###