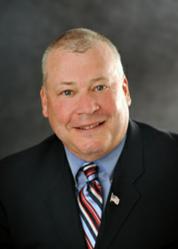 Our practice provides a unique model of university-level care in a community setting, and Dr. Kern will enhance our ability to provide the most highly specialized care
Rockville, Centre, NY (PRWEB) October 12, 2011
Matthew B. Kern, M.D., a leading neurosurgeon who recently relocated to Long Island after an illustrious career in the Midwest, has joined Neurological Surgery, P.C. (NSPC). Dr. Kern is affiliated with a number of Suffolk County hospitals, and sees patients in NSPC's Port Jefferson Station and Patchogue offices. With offices throughout New York's Queens, Nassau and Suffolk Counties, NSPC is one of the Northeast's largest private practices of leading neurosurgeons and allied specialists.
A board certified neurosurgeon skilled in general neurosurgery, Dr. Kern specializes in complex spinal procedures, the surgical treatment of brain tumors, and the treatment of traumatic injuries to the brain, spine and spinal cord. Dr. Kern has special expertise in minimally invasive procedures and artificial cervical and lumbar disk replacement. He also performs dorsal column stimulation and peripheral nerve surgery such as carpal and cubital tunnel releases.
"Dr. Kern is an outstanding addition to our practice," said Michael H. Brisman, M.D., F.A.C.S., a senior partner at Neurological Surgery, P.C. "Our practice provides a unique model of university-level care in a community setting, and Dr. Kern will enhance our ability to provide the most highly specialized care."
A native of New Jersey, Dr. Kern and his family recently moved to Long Island from Evansville, Indiana, where he was in private practice since 1997. While in Evansville, he was instrumental in helping St. Mary's Medical Center obtain Level II trauma status, and served as the chief of adult/pediatric neurosurgery. Dr. Kern also spent 18 years in the U.S. Army Reserve, rising to the rank of Lt. Colonel, and completed two overseas deployments since 2003. He was honorably discharged earlier this year.
"I wanted to return to the New York area, and Neurological Surgery, P.C. seemed like the logical choice, since it is the premier neurosurgical practice in the region," said Dr. Kern. "I look forward to working with my new colleagues to provide the best evidence-based care to the local community."
One of the largest and most highly specialized private practices in greater New York, Neurological Surgery, P.C. has 28 affiliated physicians including 17 neurosurgeons in a range of brain and spinal surgery sub-specialties. Also in the practice are physicians in the specialties of interventional neuroradiology, neuro-oncology, neuro-ophthalmology, epileptology (epilepsy neurology), pain management, critical care neurology and neurophysiology, as well as the clinical psychology specialty of neuropsychology.
Dr. Kern earned his medical degree from the UMDNJ-New Jersey Medical School in Newark, NJ. He completed a surgical internship and one year of general surgery residency at University Hospital, Newark. Following an additional year in a research fellowship, he completed two years of neurosurgery residency in New Jersey before moving to Albuquerque, New Mexico. There, he finished an additional two years of neurosurgical residency, and one year as chief resident in neurological surgery.
Dr. Kern has published numerous articles on brain and spine trauma, including papers on surgical treatments for significant spinal instability and the surgical treatment of traumatic syringomyelia, a disabling complication of spinal cord injury. He is a member of the American Association of Neurological Surgeons (AANS) and the Congress of Neurological Surgeons (CNS).
About Neurological Surgery, P.C.
Neurological Surgery, P.C. is one of the New York City area's premier neurosurgical groups, offering patients the most advanced treatments of brain and spine disorders. These include minimally invasive procedures such as stereotactic radiosurgery (Gamma Knife® and CyberKnife®), aneurysm coiling, neuro-endoscopy, spinal stimulators, carotid stents, interventional pain management, microdiscectomy, kyphoplasty, and X-STOP®. The practice's physicians represent a range of surgical and nonsurgical specialties, combining compassionate care with highly specialized training. They are leaders in the region's medical community, with appointments as chiefs of neurosurgery in some of Long Island's best hospitals. NSPC offers eight convenient locations in Queens, Nassau and Suffolk Counties. For more information, call 1-800-775-7784 or visit http://www.NSPC.com.
###