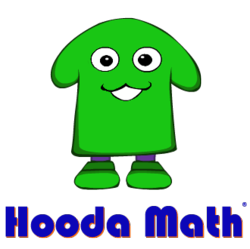 HoodaMath.com is giving away a new iPod Touch
Saint Louis Park, MN (PRWEB) October 11, 2011
HoodaMath.com recently reported that they will be giving away a new iPod Touch to one lucky subscriber of the HoodaMath YouTube Channel at http://YouTube.com/HoodaMath/ .
When all else fails, bribe students to learn, right or wrong? But does bribing a student to learn math facts work. If a child refused to eat his/her vegetables would we just say, "That's Ok, not everyone likes Vegetables." No, a parent probably would withhold desert from their child until the child finished his/her vegetables. The same thought should happen for learning math facts. A parent should not say, "That's Ok, not everyone is good at Math." But rather bribe a child with some money.
A parent reported that they are currently attempting to bribe a 4th grader to learn her multiplication tables, because for some reason this is not valued at her school. At first the 4th grader refused, no amount of money seemed to pursuade her, but lately she has been studying her multiplication tables and practicing her multiplication facts by playing math games.
Is the student studying math facts because of the money? Maybe the simple act of the students parent bribing her showed how important learning her math facts are to the parent and his beliefs for her future. The parent offered $20 to the student if she could correctly answer 25 multiplication problems in 3 minutes. While this math fact challenge does not sound too difficult for most adults, without any formal practice, it may never be accomplished by today's students.
Even math websites have begun bribing their users to watch math tutorials. The popular free online math game site HoodaMath.com is giving away a new iPod Touch to one lucky subscriber of the HoodaMath's YouTube channel.
Why the HoodaMath YouTube channel? Because Hooda Math has begun investing a lot of time and money in making short math tutorials to cover every Common Core State Mathematics Standard. Starting with 6th grade State Math Standards and slowly HoodaMath.com will work their way up and down from there.
About HoodaMath.com:
Free online math site for teachers, parents, and kids featuring math games, math worksheets, math tutorials, and math movies. Created by Michael Edlavitch, a Middle-School Mathematics Teacher, in 2008. Mr. Edlavitch credits board games and playing cards for his early enjoyment of mathematics. Hooda Math believes free online math games can do the same for students today.
###