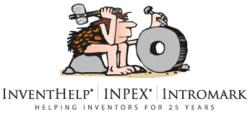 Pittsburgh, PA (PRWEB) October 12, 2011
InventHelp®, America's largest inventor service company, announces that one of its clients, an inventor from Pennsylvania, has designed a strategic board game that would challenge players to overtake opponents and reach "paradise." This invention is patented.
"Paradise Run" would combine elements of checkers and other pastimes to pit players against one another as they attempt to eliminate their opponents and reach "paradise." Easy-to-play, Paradise Run would entertain children and adults of all ages. The challenging board game would be ideal entertainment for "family game night" or parties and other occasions.
Paradise Run would consist of a wooden, plastic or cardboard game board, 16 token and a pair of dice. The 26-inch square board game would include the names of the following countries: U.S.A., Canada, Jamaica and England, in each corner of the board, as well as four separate approach areas leading to "Paradise." A player who rolls the highest number would start first. Tokens would be utilized to navigate the board, "kill" (move back to home base) opponents, build barriers and move closer to "Paradise." The first player to get all four of his or her tokens into the "home" space wins.
InventHelp® is attempting to submit the invention to companies for review. If substantial interest is expressed, the company will attempt to negotiate for a sale or royalties for the inventor. For more information, telephone Dept. 06-HAK-155 at (800) 851-6030.
# # #