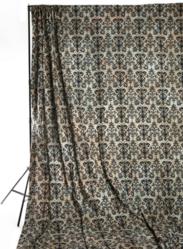 (PRWEB) October 13, 2011
BackdropExpress.com has proudly served photographers in need of quality photo backdrops and studio accessories for over 15 years. Not only are we excited to continue providing quality products to photographers all over the nation, but also to announce several new additions to our already expansive line of photo backdrops, and studio equipment.
Recently added items include:
Airbrushed Muslin Backdrops – These beautiful photo backdrops show the richness and depth of color, just like our hand painted muslins, but project a more subtle mottling of the colors. Air Brushed Muslins are available in many colors and two sizes, each complete with a pole pocket.
Collapsible Muslin Backdrops - For the photographer without a studio and constantly on the go, Backdrop Express provides a Collapsible Background solution. Our specially designed 100% cotton Collapsible backdrops are wrinkle-resistant; 2-sided; and reversible. Shop them in Muslin style; Black/White, or Chroma Key (Green/Blue screens), making it convenient for you to have two backgrounds available for your photo studio kit needs. These light-weight backgrounds are versatile enough to fulfill a wide range of photographic needs and are particularly useful for product; individual or couples photo shoots. Carry case also included!
Vintage Retro Muslin Backgrounds – These Retro Muslins offer a vintage, elegant design to any collection of photo backdrops. Made of sophisticated high-quality matte fabric, these damask patterns add a nostalgic class to your photo sessions. Sized to 10'x12'.
Solid Muslin Kits - We have recently added complete, professional, quality background stands combined with quality solid Muslin Backgrounds for photography and video shoots. These muslin kits offer a cost-effective, convenient background solution that is perfect for all photography work. Available in a variety of color combinations.
Whether amateur, or professional photographer, BackdropExpress.com is sure to have the photo backdrops, lighting, and studio equipment to complete any studio, for a considerably lower cost.
###