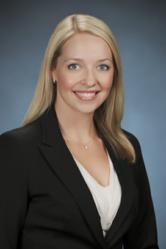 (PRWEB) October 12, 2011
Shannon M. Gleason, O.D., a Florida board-certified optometric physician, has joined Center For Sight and will practice out of the Sarasota and Venice locations. Dr. Gleason will provide a wide range of primary eye care services to Center For Sight patients including vision testing, eyewear prescriptions, contact lenses and the diagnosis and treatment of eye disorders such as glaucoma and macular degeneration. She will also provide preoperative testing and follow up care for cataract and LASIK surgery patients.
Dr. Gleason received her Bachelor of Science degree from Loyola University -Chicago where she graduated Cum Laude. She earned her Doctor of Optometry degree from the Illinois College of Optometry where she was on the Dean's list for Clinical and Academic achievement. While completing her degree, Dr. Gleason gained invaluable clinical experience on internships throughout the country. In Colorado, she worked with pediatric and traumatic brain injury patients implementing vision therapy programs. In Arizona, she was trained in cataract surgery co-management and contact lens fitting. In Illinois, she worked in an Advanced Care clinic for the treatment of ocular disease. In Wisconsin, she treated veterans with ocular disease and refractive challenges, while gaining experience working with the geriatric population.
Dr. Gleason recently relocated from Lake Geneva, Wisconsin to Sarasota to practice at Center For Sight. She is a member of the American Optometric Association and the Florida Optometric Association.
###