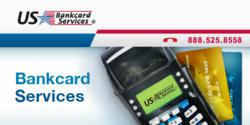 City of Industry, Calif. (PRWEB) October 11, 2011
US Bankcard Services, Inc. (USBSI) reveals a new website designed with their merchants in mind. The revamped usbsi.com introduces a new online referral partner program in response to positive merchant feedback regarding online partnership opportunities. USBSI has streamlined the referral process, making it easy for everyone, even those who are not merchants, to participate. With the new website, when an individual or business successfully refers a new merchant to the USBSI family, they have an opportunity to earn monthly bonuses.
USBSI has also improved the language accessibility of its new website, offering content in English, Chinese, Japanese, and Korean. To celebrate the launch of this newly designed website and referral partner program, USBSI is offering a free 90-day trial promotion for new merchants who sign up for a merchant account. Based on the success of past trial promotions, USBSI looks forward to serving a new and diverse group of merchants.
As part of the company's mission to offer the best service possible to its merchants, USBSI's new website will offer an updated online store in addition to its regular phone ordering service. Merchants can conveniently and securely purchase terminals, software, and supplies at a discounted rate online. This easy and efficient process will allow for trackable ordering, another way USBSI has put its merchants' needs first.
USBSI is pleased to be able to present its merchants with new resources and more opportunities to work together. President Chris Chang said "our merchants have always told us that one of the best parts of working with USBSI is our response to their feedback. When we decided to refresh the look of our website, we made it a priority to design it with their needs and suggestions in mind. We take great pride in our mission to improve our merchants' experiences with us and the new website is a testament to that dedication." After fifteen years of consistently serving merchants, USBSI is proud to continue that tradition for years to come with the launch of their new more accessible and convenient website.
About US Bankcard Services, Inc.
US Bankcard Services, Inc. is a top rated MSP that offers competitive rates, incredible customer service support, and cutting edge technology in credit card processing service. USBSI offers a wide array of value-added services, including QuickDining.com (QD) restaurant e-commerce, gift card services, check guarantee, PCI –DSS compliance consultancy, 24-7 multilingual customer service and technical support. US Bankcard Services, Inc. is a registered MSP/ ISO of Elavon, Inc. Georgia.
For more information about merchant bankcard services please visit us at usbsi.com or call us at: 1-888-525-8558.
# # #