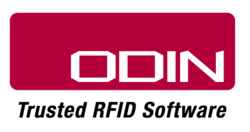 "The opening of a new facility in Struer demonstrates how RFID has become a truly global enabler for tracking assets, providing in transit visibility, improving healthcare and most recently creating innovative social media experiences."
Struer, Denmark (PRWEB) October 11, 2011
Patrick J. Sweeney II, author of RFID for Dummies, the CompTIA RFID+ certification study guide and founder of ODIN, the leading RFID Software and Solutions company globally, will be a featured keynote speaker at the new high tech radio frequency identification (RFID) center in Struer, Denmark. Mr. Sweeney is an internationally acclaimed speaker and one of the world's leading authorities on RFID.
"The opening of a new facility in Struer demonstrates how RFID has become a truly global enabler for tracking assets, providing in transit visibility, improving healthcare and most recently creating innovative social media experiences." Commented Mr. Sweeney. "After many years of promise, all the research and development spearheaded by companies like ODIN has ensured return on investment is significant. The technology is finally where we dreamed it would be ten years ago."
Mr. Sweeney will be speaking twice; the first discussion on the opening day of the conference (12 October) will focus on how RFID has evolved and the current state of the technology. This will include never before seen comparisons of technology over the years. The second of Mr. Sweeney's talks will show how RFID has become the leading technology for creating innovative and frictionless social media experiences at real world events and activities. Mr. Sweeney's speeches will be delivered in English.
More information and conference registration can be found here: http://www.nordicrfidcenter.dk/
About ODIN:
ODIN is the leader in RFID software and solutions for healthcare, IT assets and social media experiences. ODIN's software is deployed on over 3,500 devices worldwide providing 99.9% accuracy. ODIN's EasyEdge™ software is the world's only true RFID operating system – the heartbeat of any RFID deployment. ODIN's EasyTAP™ software appliance – with more than ten patents for its innovative locationing algorithms – is the central nervous system for RFID. Together they increase accuracy and scalability while reducing integration and support costs. ODIN's EasyConnectTM is the world's first RFID software platform designed from edge to cloud to enable innovative social media experiences.
Global corporations in fifty countries leverage ODIN's expert engineers and patented RFID software to achieve accuracy, speed, and visibility for their RFID deployments.
ODIN's software and solutions are the most accurate and easy to deploy because scientists at ODIN Labs test every major RFID device before it hits the market. ODIN Labs publishes the RFID Benchmark Series™ and RFID Pricing Guide™, the industry's most referenced performance and price analyses of RFID equipment. ODIN serves clients from world headquarters in Ashburn, Virginia, and offices in Boston, MA, Dublin, Ireland and Budapest, Hungary with full-time staff in Toulouse, France. For more information, visit our website http://www.ODINRFID.com
###