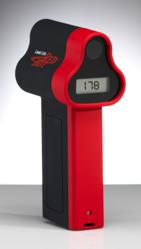 It's exciting to see PGA professionals embrace laser technology so overwhelmingly.
Madison, WI (PRWEB) October 11, 2011
Laser Link Golf reports that laser rangefinders have once again proven to be the choice of golfers around the country. In a survey conducted at the Southern Texas PGA Championship, laser rangefinders outnumbered handheld GPS by a count 68-2.
Just as they have at recent events around the country, laser rangefinders scored another impressive usage victory, this time at the Southern Texas PGA Championship. This event featured eighty-seven players vying not only for the section title, but also for coveted spots in the 2012 PGA Professional National Championship. As in previous surveys, participants in the event were asked only two simple questions:
· Are you using an electronic measuring device during the event?
· What type – laser rangefinder or GPS?
The results showed that the overwhelming choice of the surveyed tournament participants was laser rangefinders. Of the 87 participants questioned, a total of 70 used an electronic measuring device (EMD) while 17 others relied on course markings for their measurements. Of the 70 surveyed participants that used an EMD, a whopping 68 used a laser rangefinder, while only 2 used a portable GPS. In percentage terms, this works out to (percents have been rounded to the nearest whole percentage):
78% of all participants used a laser rangefinder
20% of all participants used course markings
2% of all participants used handheld GPS
97% of participants using an EMD chose laser rangefinders
3% of participants using an EMD chose GPS
"It's exciting to see PGA professionals embrace laser technology so overwhelmingly," said Rob O'Loughlin, president of Laser Link Golf. "Day in and day out, they live the game of golf, and they know what is best and what is right for the game, and they are relying on laser rangefinders for their distance information."
The Southern Texas PGA Championship was held at Miramont Golf Club in Bryan, TX.
About Laser Link Golf
Laser Link Golf is the producer of the Laser Link Distance System, the revolutionary distance measurement system designed specifically for golf. The laser-based system utilizes two components – a handheld laser rangefinder and a flagstick-based reflector – to determine the exact distance to the flagstick. Laser Link Golf products include the popular QuickShot™ rangefinder, the Red Hot rangefinder, the SmartStick™ reflector system, and the Smarty™ flagstick reflector. The System is designed to speed up play and add enjoyment to the game. It is in use at more than 2,900 private clubs around the country, and several more daily fee courses. New this year is the CartLink System – the affordable cart-mounted GPS alternative that golf courses can install without breaking the budget. Laser Link Golf is based in Madison, WI, and is owned and operated by many of the same individuals that started SoftSpikes®. They are involved in Laser Link Golf for the same reason they got involved in SoftSpikes® – both are good for the game!
###