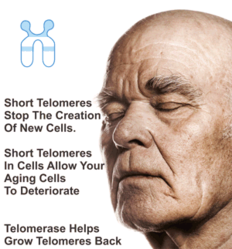 With the current brief rise in markets, we are also giving Wall street news that the nutraceutical business has an ace up its sleeve
Miami (PRWEB) October 10, 2011
RevGenetics, a leading company in science based nutraceuticals, today announced that it will raise funding for new core research.
"With the current brief rise in markets, we are also giving Wall street news that the nutraceutical business has an ace up its sleeve," said Anthony Loera, President of RevGenetics. "The nutraceutical and some cosmetic businesses have long been staples of good and stable performance even as markets go south. While many have been affected due to global volatility, it appears that an island of calm still exists in the top nutraceutical and supplements businesses because of continuity and subscription programs. However, the nutraceutical business has additional positive news that can increase its performance and that of cosmetic businesses over others in the near future."
Anthony smiled and then stated "This 'news' is the reason why the website domain sale we are offering isn't just a great domain name; it's a phenomenal domain name that a nutraceutical business, rarely releases for sale." The president of RevGeneics then explained 7 main reasons the domain name offered could help people look younger and is such a phenomenal property:
1- According to a leading research cited below, The president of RevGenetics personally believes that telomerase activation can reverse tissue degeneration for normal and aged skin, lengthen short telomeres, repair DNA damage, rejuvenate aging immune systems, increase bone density, and can improve biomarkers that decline with age.
2- In January of 2011, A research group from Harvard led by Dr. Ronald DePinho directly demonstrated in rodents that telomerase reactivation can reverse tissue degeneration improving the function of key organ systems. Dr. DePinho describes the outcome as "a near 'Ponce de Leon' effect"
3- In March of 2011, Maria Blasco from the National center of Oncological Studies in Spain and Calvin Harley, lead investigators demonstrated that telomerase activator lead investigators demonstrated that telomerase activator TA-65® elongates telomeres and increases health span and improved skin fitness of old mice without increasing the cancer incidence.
4- In October 2010, RevGenetics asked Intertek/AAC Labs an ISO 17025 internationally recognized lab to verify the ingredients in TA-65®, the current leading telomerase activating product. The main ingredient shown on the TA-65® lab results was verified to be Cycloastragenol.
5- Cycloastragenol is the only nutraceutical substance verified by UCLA to activate telomerase in human cells.
6- Cycloastragenol is the ingredient to be sought after for B2B and B2C commerce and stands to be one of the highest grossing domains for cosmetic and nutraceuticals searches in the upcoming nutraceutical and cosmetic revolution for the rejuvenation of cells through the activation of your body's natural telomerase.
7- Cycloastragenol.com is the top result in search engines like Google, for organic search.
RevGenetics encourage anyone that would like to acquire Cycloastragenol.com, which is most important in the nutraceutical and cosmetic fields as the key ingredient for telomerase activation in consumer products, to place a bid on the website today on eBay's auction site. The domain is now available and will only be available until Thursday, October 13th when the auction will end. Parties interested in the domain, should visit eBay to bid early and bid well. Anthony Loera expects this ingredient to be featured in nutraceutcals and cosmetic products around the world to help boost markets and help this generation look and feel at their best.
About RevGenetics
RevGenetics is a science based nutraceutical and research company focused on providing and developing small molecule products to activate genes for overall health based on Science. We are the one of the only companies in the world that can verify and certify telomerase activation of a supplement product using human cells. Parties interested in RevGenetics research and news, can visit http://www.RevGenetics.com, and sign up for the upcoming monthly newsletter.
These statements have not been evaluated by the Food & Drug Administration. Supplement products are not intended to diagnose, treat, cure or prevent any disease. TA-65® is a registered trademark of Telomerase Activation Sciences, Inc.
Contacts
RevGenetics
Anthony Loera, 305-938-0889
news(at)revgenetics(dot)com
###