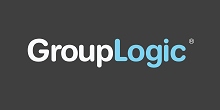 "For any enterprise that currently has an enterprise mobility strategy, both mobile device management and Mobile File Management are necessary and complementary technologies," said Todd While, Vice President, Mobility Solutions for GroupLogic.
Arlington, VA and Redwood Shores, CA (PRWEB) October 11, 2011
GroupLogic®, the industry's leading provider of software products that unlock the power of new enterprise platforms, and Good Technology™, the leader in secure multiplatform enterprise mobility, today announced a new development and marketing partnership where GroupLogic's secure Mobile File Management (MFM) solution mobilEcho™ will support integration with the Good Dynamics™ platform. Joint customers will be able to deploy mobilEcho within the Good Dynamics environment.
News of the relationship follows today's announcement by Good Technology introducing Good Dynamics, a new security platform for mobile application development targeting developers of both enterprise and consumer applications. One of the early adopters of Good Dynamics, GroupLogic is working closely with Good Technology to ensure that mobilEcho runs simply and securely within the Good Dynamics environment. To watch a video of how mobilEcho integrates with Good Dynamics, please visit http://www.grouplogic.com/enterprise-file-sharing/ipad-file-system/mobilecho-good-dynamics-demo-video/.
As new devices come to market and more enterprises are embracing the "Bring Your Own Device" (BYOD) to work trend, enterprise IT organizations increasingly require infrastructure that enables the deployment and management of thousands of devices and applications that run on those devices in a simple and secure manner. In addition, the inherent corporate security risks of mobile business computing on multiple devices make mobile file sharing and IT management difficult for enterprises concerned with ensuring compliance and security standards are met.
"Good Technology is proud to partner with GroupLogic to extend its market leading Mobile File Management (MFM) software, mobilEcho, with Good Technology's world-class encryption, authentication, and connectivity technology, allowing our joint customers to fully enjoy the productivity improvements enabled by secure enterprise mobility," said Herve Danzelaud, Vice President of Business Development, Good Technology.
"We are pleased to partner with Good Technology to make securing both mobile file sharing and all corporate-owned and employee-owned devices simple and easy to manage," said Todd While, Vice President of Mobility Solutions, GroupLogic. "For any enterprise that currently has an enterprise mobility strategy, both mobile device management and Mobile File Management are necessary and complementary technologies."
mobilEcho enables enterprise IT organizations to provide secure and managed corporate file access for enterprise mobile device users, based on existing security and access control policies. Until the release of mobilEcho, enterprise mobile device users had no choice but to use inherently flawed and unsecured work-arounds to access files on mobile devices, including emailing files to themselves or uploading enterprise files into unsecured consumer-based synching services, violating corporate security, governance and compliance policies. mobilEcho addresses this problem by enabling enterprise IT organizations to rapidly install and provide simple, secure and managed Mobile File Management for corporate mobile users.
mobilEcho is the only Mobile File Management system available that:

Can be centrally managed by IT;
Connects directly and securely to enterprise file servers;
Enables IT to deploy and configure corporate-wide mobile file access in minutes;
Provides on-device browsing and storage of corporate files in a secure environment, filling the need left by the lack of a native iPad file system on iPad or other mobile computing platforms;
Ensures mobile file access integrates with existing Active Directory permissions; and,
Provides IT organizations with enterprise-ready software for integrating corporate- and employee-owned iPads into the enterprise ecosystem.
Good demonstrated the Good Dynamics and GroupLogic's integration with mobilEcho at the CTIA Enterprise & Applications' Enterprise Mobility Boot Camp Networking Reception at the San Diego Convention Center.
mobilEcho can be purchased via the GroupLogic web store at http://www.grouplogic.com/store/). Interested IT organizations can also take advantage of GroupLogic's free trial of mobilEcho by visiting: http://www.grouplogic.com/enterprise-file-sharing/ipad-file-system/free-trial.html. GroupLogic offers two pricing options for enterprises, including subscription and perpetual licensing.
About GroupLogic
GroupLogic® helps enterprise and education IT organizations simply and securely integrate diverse computing platforms into enterprise environments, connecting employees to enterprise files, content and assets to facilitate a more productive and efficient work environment. With more than two decades of experience, GroupLogic leads the marketplace in helping IT organizations effectively and easily manage the integration of Apple products into the enterprise ecosystem. Whether IT organizations are looking to integrate existing Apple assets, purchase additional Apple hardware like Macs and iPads, or want to take advantage of the hardware costs savings that accompany the adoption of IT consumerization, GroupLogic enables IT organizations to easily and securely manage the rapid integration of diverse platforms while ensuring resources are optimized. GroupLogic enables the enterprise to focus on what is really important – competitive differentiation, improved employee productivity, mitigated risk and reduced costs. GroupLogic's proven products—mobilEcho, ExtremeZ-IP, ArchiveConnect, and MassTransit—are in use by some of the world's most innovative companies, including Christie's, International Greetings and Omnicom Group.
About Good Technology
Good Technology combines award-winning enterprise-grade mobile security and control with an exceptional user experience, allowing enterprise and government employees to connect, communicate, and collaborate on their devices of choice. Recognized by the Software and Information Industry Association (SIIA) as the Best Mobile Operations Management Solution in 2011, Good opens new possibilities for maximizing business and personal productivity by providing secure, easy-to-use, and instant mobile access to data, applications and services on hundreds of mobile devices. Want to know more? Visit http://www.good.com.
GroupLogic®, mobilEcho™, ExtremeZ-IP®, MassTransit®, Zidget®, ShadowConnect™ and ArchiveConnect™ are all registered or unregistered trademarks of GroupLogic, Inc. All other trademarks referenced herein are the property of their respective owners.
© 2011 GroupLogic, Inc.
All Rights Reserved.
###