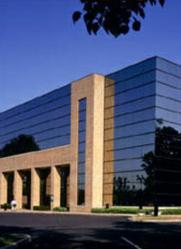 Warren, NJ (PRWEB) October 12, 2011
American Economic Planning Group, Inc., AEPG, a comprehensive wealth management firm located in Warren, NJ, is pleased to announce their Fall series of CPA seminars.
The end of the current New Jersey triennial reporting period is December 31, 2011. Each of the seminars in this series offers CPAs an opportunity to earn 3 CE credits at no cost.
AEPG has developed original content that accountants can utilize to successfully assist their clients & run their practices. Some topics include Preparing for a Firm Peer Review, Retirement Plan options to decrease your clients' tax bill, Estate Tax Planning in the aftermath of the 2010 Tax Act. The presenters at each seminar are backed with significant experience and credentials such as CPA, CFA, CFP®, CLU, JD. This series of seminars are co-sponsored with zbt Certified Public Accountants & Consultants located in Clark, NJ.
The seminars will be hosted on certain Thursday mornings at AEPG's office in their 700 sq foot conference room equipped with the latest technologies in Warren, NJ. The office is conveniently located near Routes 78 and 287. A continental breakfast will be served.
Click here to view the entire Fall seminar schedule.
AEPG is also planning another series of seminars starting in January 2012 at which, in addition to CPE credits for CPAs, they will offer continuing education credits for CFPs®, Insurance Professionals and Attorneys. These events will be co-hosted with Bernard Rabbino CFP® , CLU, ChFC who has been teaching seminars for many years.
About AEPG: For over 30 years, the clients of American Economic Planning Group, Inc. have benefitted from personalized, comprehensive wealth management and financial advisory services. Our services to individuals, business owners and corporations include: Financial Planning, Investment Management, Individual Insurance, Group Insurance, 401(k) and Retirement Plan Solutions.
# # #