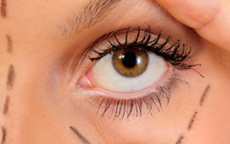 Los Angeles, California (PRWEB) October 11, 2011
The La Peer Health Systems plastic surgery department has announced that it is united some of the most distinguished plastic and reconstructive surgeons in the country. The department focuses solely on facial plastic surgery procedures, and therefore the surgeons are true experts in procedures from the neck and above.
The plastic surgery team includes Dr. Babak Azizzadeh, Dr. Carlo Honrado and Dr. Guy Massry. Collectively they have published numerous books and research publications, and have been featured in news shows and publications.
Dr. Azizzadeh is a Harvard-trained facial plastic surgeon and board-certified by the American Board of Facial Plastic and Reconstructive Surgery as well as the American Board of Otolaryngology – Head and Neck Surgery. He specializes exclusively in cosmetic and reconstructive surgery of the face, eyes and nose. His expertise in cosmetic and reconstructive surgery makes him one of the most sought-after surgeons in the country. Additionally, he is involved in clinical research to help advance the field of facial plastic surgery. His work and research have been featured in various media outlets, including The Oprah Winfrey Show, The New York Times and Discovery Health.
Dr. Honrado is double board-certified by the American Board of Facial Plastic and Reconstructive Surgery and the American Board of Otolaryngology. He earned his medical degree Magna Cum Laude from the State University of New York – Health Science Center at Brooklyn, followed by one of the most prestigious fellowships in the country at the University of Washington, sponsored by the widely respected American Academy of Facial Plastic and Reconstructive Surgery. Dr. Honrado has published over 20 articles and book chapters and frequently speaks about cosmetic plastic surgery nationally and internationally.
Dr. Massry earned his medical degree from the University of Southern California School of Medicine, followed by residency at Saint Louis University Eye Institute and a fellowship in oculoplastic surgery at Manhattan Eye, Ear, and Throat Hospital. Dr. Massry specializes in cosmetic surgery on the eyelids, forehead, and middle face, specifically brow-lifts and endoscopic mid-face procedures. His specialized expertise sets him apart from general cosmetic surgeons and has built him a respected reputation within the medical community and amongst patients. In addition to performing first-time surgeries, he is an expert at repairing problems resulting from previous cosmetic surgery, earning the title of "Dr. Fix-It" among patients and fellow physicians.
The plastic and reconstructive surgery department specializes in multiple facial procedures; the most common include:
Facelift
Necklift
Forehead lift
Blepharoplasty
Eyelid lifts
Revision and primary rhinoplasty
Nasal reconstruction
Ulthera
Non-invasive and liquid facelift procedures (injectables and laser treatments)
Facial reconstructive surgery for Bell's Palsy and facial paralysis
The combined experience of the facial plastic and reconstructive surgeons at La Peer Health Systems ensures that patients will be provided with superior care and results.
La Peer Health Systems, located in Beverly Hills in Los Angeles county, focuses on excellence in patient care and offers the most advanced treatments and equipment that the medical world has access to. With 42 doctors across 13 departments, from anesthesiology to urology, La Peer offers comprehensive and widespread medical treatments for all patients. Innovation in medicine is important at La Peer, and therefore the surgery center employs a skilled research team to carry out clinical studies and trials with the aim to further medical science. More information about La Peer Health Systems can be found at http://www.LaPeerHealth.com
###