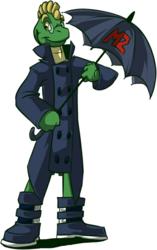 "Healthcare providers are now being expected to expand their functions. They may need to adjust their role [...] and become accustomed to advising their patients on their benefits options as well as financial aspects of their care," notes Del Johnston
Seattle, WA (PRWEB) October 11, 2011
The big news in September was President Obama's address to the nation focusing on the country's ever pressing unemployment situation and the introduction of the American Jobs Bill to the public. (whitehouse.gov/the-press-office, 9/8/11) While the response has been varied among constituents, the incentives for job creators are undeniable. The Department of Labor reported an increase in the number of employment opportunities; and the unemployment rate has leveled off, perhaps in anticipation of the upcoming seasonal hiring. Healthcare continues to be one of the few fields which continue to expand, including hospitals and ambulatory services. (bls.gov, 10/7/11)
According to the ADP Employment Report, job opportunities within the non-farming industries increased 103,000 positions throughout September. These figures indicate a jump in position openings of just under 10% from August; showing a pattern of steadily increasing employment gains over the past two years. (adpemploymentreport.com, 10/5/11)
The outplacement firm Challenger, Gray & Christmas, Inc. (CG&C, Inc.) reported that while there were significant cuts in the overall workforce, these numbers are likely being skewed by two specific employers. (challengergray.com, 10/5/11) Bank of America announced a massive restructuring initiative. John A. Challenger, Chief Executive Officer of CG&C, Inc. cautioned, "It is important to keep in mind that 80,000 cuts, or nearly 70 percent of last month's total, came from just two organizations: Bank of America and the United States Army." In the statement released along with the report, he emphasized that, "Neither of these cuts is directly related to recent softness in the economy. […] The military cuts are the result of drawing down forces in two wars and cost-cutting efforts in all areas of the federal government." (challengergray.com, 10/5/11)
The news of military personnel being added to the growing unemployment lines around the country did not go unnoticed by the lawmakers on Capitol Hill. Included in the new employment requirements set forth by the American Jobs Bill is a provision giving added incentives for employers to hire the former service men and women of the armed forces. (whitehouse.gov/the-press-office, 9/8/11)
Although, veterans will not be the only ones who benefit from the tax incentives put forth in the Jobs Bill. Civilian incentives include cutting the payroll tax in half for businesses on their first $5 million in payroll; as well as provide a full payroll tax holiday for workers newly employed and those who receive an increase in wages. Perhaps in anticipation of the upcoming tax breaks there were reports of an increase across the board to the hourly wages of non-farm employees. (bls.gov, 10/7/11) There is also included many provisions which address the problems inherent in finding work after long-term unemployment. A few of these provisions include a $4,000 tax credit to employers for hiring long-term unemployed workers. The Bill also specifically bans employers from using a candidate's unemployment status as a discriminating factor when hiring. (whitehouse.gov/the-press-office, 9/8/11)
Advances in medical technology solutions have seemingly been left on the sidelines in years past while the increasing number of aging Americans takes its toll on an already strained healthcare system. Yet, with more money being spent on healthcare than ever before, investors and government officials have been forced to take a second look at the innovations which could likely be the key to solving some of the Medical Industry's woes.
An additional inclusion in the Jobs Bill was an initiative to expand access to wireless technologies nationwide. This also coincides with the Office of the National Coordinator for Health IT's Beacon Community Program's fifth annual Health 2.0 conference. Just this year there was added an "Innovation Exchange," which was a half-day gathering amongst the nine Beacon communities and a large group of IT developers designed to express interest in incorporating new eHealth technologies into the field. (healthleadersmedia.com, 9/27/11) Some of the issues addressed comprised of weighing the benefits of executing these new technologies with the added costs of implementation. While the cost benefits in integrating a more structured and cohesive data system are significant, the immediate expenditures involved in training and tools leave professionals in the field still skeptical.
However, upon news of the government technology and jobs effort, the American Health Information Management Association (AHIMA) recently announced it's "HIM [Health Information Management] Jobs for America" campaign. Partnered with the Department of Health & Human Services and North Shore Medical Labs, Inc., this initiative would provide free access to Healthcare IT training for providers and staff in underserved populations. Additionally, North Shore pledged to contribute electronic medical record software and services via Nortec Software, Inc. to communities in need. (prnewswire.com, 10/3/11)
"It is interesting that even with these incentives, according to surveys of healthcare institutions across the nation, one of the biggest road-blocks to implementing these technological advances seems to be physician participation," says John Burkhardt, Managing Director of MedZilla.com, the leading source of healthcare, pharmaceutical, and bio-tech employment information across the internet.
With the current state of the economy, doctors may not be able to afford delaying critical technological updates to their administrative systems much longer. Monetary losses from coding errors have become a serious bane to an industry already suffering from insufficient payment collections. Converting to an electronic system would easily provide ways of not only accurately accounting for services rendered and paid for the provider, but also adding transparency for the patient, demystifying the costs incurred as well as the payment options available. For most medical service industry providers the new coding regulations of the updated IDC-10 deadline is looming on the horizon. Change may not only be beneficial, but required in order to adequately meet the new requirements. (healthleadersmedia.com, 10/6/11)
Considering the implementation problem is Tina Buop, CIO, Muir Medical Group IPA Walnut Creek, California, which includes 700 physicians across three counties in Northern California. In a recent virtual round table discussion, she stated, "I [think] there are four [urgent strategic IT challenges], and they're all equally competitive with one another. The first is developing a strategic approach to identifying and implementing quality metrics, such as those required for meaningful use, those that have already been required for pay for performance, those required for evidence-based care, and those required for CMS Star [a program created under federal healthcare reform and administered by the federal Centers for Medicare and Medicaid Services (CMS) that pays Medicare Advantage health plans differentially according to their beneficiaries' experience of care and quality of care]." (healthcare-informatics.com, 10/2011)
Del Johnston, Manager of Client Relations at MedZilla.com notes, "There have been intrinsic structural changes in the way Americans pay for their healthcare services. The effect of this new paradigm is that the healthcare providers themselves are now being expected to expand their functions in order to adjust to the changing medical environment. They may need to adjust their role as healthcare providers and become accustomed to educating and advising their patients on their benefits options as well as some of the financial aspects of their care. They are going to need to take on new administrative tasks, as well as taking on the role of a creditor and, in some cases, collections personnel."
Economic changes can mean good things for a stable industry like the healthcare field. There are important upgrades to be made which are well overdue. These initiatives can mean more job opportunities, providing an important impetus for expanding the kinds of jobs available. It is important to take advantage of these adjustments and appreciate the unique opportunity for continued balance within the medical industry.
About MedZilla.com:
Established in mid-1994, MedZilla is the original and leading web site to serve career and hiring needs for professionals and employers in biotechnology, pharmaceuticals, medicine, science and healthcare. The MedZilla jobs database contains about 7,500 open positions. The resume database currently contains over 295,000 resumes with 26,500 less than three months old. These resources have been characterized as the largest, most comprehensive databases of their kind on the web in the industries served.
MedZilla(R) is a Registered Trademark owned by MedZilla Inc. Copyright (C)2011, MedZilla, Inc. Permission is granted to reproduce and distribute this text in its entirety, and if electronically, with a link to the URL http://www.medzilla.com. For permission to quote from or reproduce any portion of this message, please contact MedZilla, Inc. at press(at)medzilla(dot)com
Press Inquiries
Contact: MedZilla, Inc.
Phone: (360) 657-5681
press(at)medzilla(dot)com
###