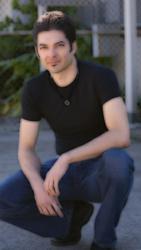 Five Tips To Seduce Women: Secrets in the Art of Seduction Revealed in Dating Guru's New Report
San Mateo, CA (PRWEB) October 25, 2011
In a new report, Carlos Xuma reveals five tips to seduce women that can help men increase their sex appeal. It might take a little self-awareness and effort on the man's part to play his hand just right, but it will be worth it in the end, Xuma says.
Here's the first tip Xuma shares in his report on how to seduce women: men need to build attraction constantly. That means from the very first contact, a man needs to make it clear that he is attracted to her as a woman and that he is interested on more than a platonic level.
"Men need to make sure that every meeting they have with a woman is a step toward increasing her attraction to them," he says. "That means that a man must go in for a kiss on that first date."
The danger of not doing this is that without making his attraction clear from the start, a man falls into the slippery slope of being a friend and not a lover. That is definitely not the path to attract women, Xuma says.
"Men need to escalate intimacy and attraction, always moving forward or they will end up as the woman's new best friend," he says.
But that doesn't mean a man should be overly serious, Xuma warns in his new report.
"The key is to be nonchalant. During the first two months a guy is dating women he needs to make sure the general mood of their meetings is lighthearted and fun," Xuma says. "The man needs to make sure that while he is working to make his date feel special, he is not overly praising her or showering her with gifts. Now is not the time for a guy to be too intense or come on too strong. In other words, he should definitely not be writing and reading her romantic poetry. There are other ways a man can attract more women while maintaining a bit of mystery about his emotions."
Xuma has spent years teaching hundreds of men flirting tips for guys and has been a dating expert and attraction adviser for more than 10 years. He has appeared on ABC and CBS television, as well as Playboy radio. He's the author of The Bad Boy Formula, Secrets of the Alpha Male, the Girlfriend Training Program, and numerous other books and articles. He has also been recognized for his work sharing dating tips for guys and helps them learn how to attract women.
For more information, visit Carlos Xuma's website at http://www.carlosxuma.com.
# # #