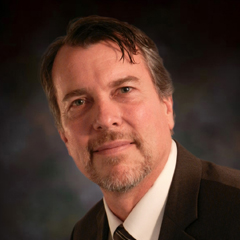 Ken is a forward-thinking professional who knows the Bay Area and its culture.
San Francisco, CA (PRWEB) October 11, 2011
Building on 2010's expansion into southern California, the national independent technology consulting firm, The Sextant Group, announces the opening of a new office in San Francisco headed by Kenneth Graven PE, CTS, RCDD, LEED AP, Principal Consultant.
"Opening up a physical presence in San Francisco is just a natural extension of the long and fruitful relationships we've had with California owners and architects," says CEO Mark Valenti of The Sextant Group, citing over 70 completed or currently active projects in the state, and over a dozen just in the Bay Area. Clients include Santa Clara University, Stanford University, San Jose State, University of the Pacific, West Valley College and UC Davis. The firm offers expertise in audiovisual and information technologies, security, acoustics and lighting, which also has positioned it on the forefront of the integrated/intelligent building curve.
The ability to effectively leverage technology permits the company to successfully collaborate internally among over a dozen sites scattered across the US. "We're eight offices, but one company. The Sextant Group can offer clients direct access to the best expertise appropriate to their projects, no matter where they are. As a result, this allows us to hire the best consultants, independent of whether they live in San Francisco, Las Vegas, or Raleigh-Durham," says Valenti. This is The Sextant Group's second office in California, following one opened in Santa Barbara just last year.
"The Bay Area has an outstanding community of excellent acoustics, audiovisual, and IT consultants, but over the years our clients have repeatedly asked us when we were going to open an office here. The opportunity finally presented itself in Ken Graven," Valenti continues.
Throughout his twenty-two year career the highly-credentialed Graven, an accomplished and recognized industry leader, has consulted on over five hundred projects, and specializes in those where the application of converged audiovisual and information technologies is critical to success.
"Ken is a true leader who also possesses a unique combination of technical talent," says Valenti. "It is rare to find someone whose strength in leading teams is nearly surpassed by his impressive technical capabilities. And to top it off, Ken is a champion of sustainable design concepts for audiovisual systems. A forward-thinking professional who knows the Bay Area and its culture, he's truly both a San Francisco native, and a digital native."
"I'm excited to join The Sextant Group because of the culture and values that president Mark Valenti has nurtured to create a company that is truly best in class," said Graven. "The Sextant Group now offers the local market truly converged audiovisual and information technology consulting, and offers me the opportunity to fully develop as a thought leader in the industry."
Ken's affiliations include the Acoustical Society of America, Audio Engineering Society, and InfoComm International. He holds a BS degree in Electronic Engineering Technology with a minor in music from California Polytechnic State University, San Luis Obispo. In addition to his LEED AP certification, Ken's credentials include Certified Technology Specialist (CTS) from InfoComm International, Registered Communications Distribution Designer (RCDD) from the Building and Industry Consulting Services International (BICSI), and is also a professional engineer registered in the State of California.
For more information, visit http://www.thesextantgroup.com.
Contact Information:
Kenneth Graven PE, CTS, RCDD, LEED AP
650.389.6375 x294
KGraven(at)TheSextantGroup(dot)com
The Sextant Group
1325 Howard Avenue #808
Burlingame CA 94010-4212
###