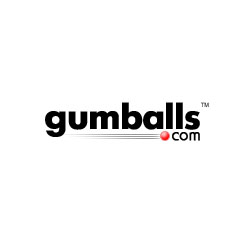 Chicago, IL (PRWEB) October 11, 2011
Gumballs.com, a leading vending machine supplier founded in 1993, is gearing up for its busy season by stocking up on several niche products for Halloween. One of the top distributors of gumball machines, bulk candy and candy vending machines, Gumballs.com is preparing for a spike in demand for a wide variety of Halloween theme candy and toys including orange gumballs, spooky eyes of terror gumballs, vampire tattoos and skull rings. Carrying these seasonal items has increased business for the gumball machine supplier and the company expects big sales this year due to the rise in Halloween parties that are gradually taking the place of traditional trick-or-treating.
While the custom of children dressing up in scary costumes and going door-to-door in neighborhoods seeking out candy treats will always be a major part of Halloween, many communities are opting instead for safe block parties that have parental supervision and reduce the risk of kids wandering out alone. For these parties, Gumballs.com, is betting on a big rise in sales of its Halloween theme bulk candy and treats including black gumballs, skulls candy, bling teeth and wacky dentures. The trend towards family-oriented block parties has grown in recent years as more parents become concerned with unwrapped candy being offered by strangers and children being left alone for hours on end at night.
Since these parties are supervised, Gumballs.com expects to see a lot of bulk candy including orange and black gumballs that can be set out in large bowls for children to grab from throughout the night. Other popular treats Gumballs.com offers for Halloween include skull and bones candy, Tootsie Roll lollipops, black Sixlets decorator candy and Dubble Bubble twist wrap gum. The company also carries a great selection of packaged candy including M&M's, Reese's Pieces, Skittles and Nerds for great tasty treats that can be enjoyed by kids and adults alike.
In addition to Halloween parties Gumballs.com expects to see an increase in vending machine operators ordering wholesale candy as well as gimmick toys made especially for the autumn holiday. Popular vending machine toys for Halloween include costume mustaches, D'Wayne crazy dentures, neon sticky items including worms, centipedes and creepy critters, Glo sticks and zombie planet painted figurines. Knowing the thrill of a cheap trick many candy and gumball machine operators will stock up on specific Halloween items in advance of the holiday to take advantage of easy sales at schools, arcades, movie theaters and playgrounds.
Founded in 1993, Gumballs.com is a family-run business that specializes in gumball machines and vending machine supplies including bulk nuts, bulk candy, toys and jawbreakers. With eight warehouses across the United States, Gumballs.com is able to quickly distribute a wide variety of gumball machines and wholesale candy to vending machine operators who rely on a dependable supply line to stay in business. Using only the highest quality gumball machines and the freshest bulk candy, Gumballs.com is one of the leading vending machine suppliers in the country.
Press release services by Keyword Performance, an ethical internet marketing firm specializing in search engine optimization.
###