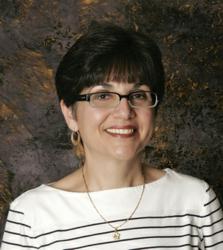 When one anticipates seeing a new dentist for the very first time, it is understandable to feel a bit uneasy.
Huntington, New York (PRWEB) October 11, 2011
General and cosmetic dentist, Dr. Christine Vice has announced the launch of a new, patient-focused website created by dental website design leader, ProSites, Inc. Dr. Vice's practice is utilizing the website to educate the community on the importance of oral health. The website includes a links page with informative dental resources as well as a frequently asked questions page to address common concerns on topics about gum disease treatments and teeth whitening in Huntington, NY.
"When one anticipates seeing a new dentist for the very first time, it is understandable to feel a bit uneasy. When one actually meets the new dentist for the initial consultation, even though one is much more comfortable, there usually is some residual anxiety. One may actually forget to ask questions or not remember all that was discussed. Many of these questions can be addressed on our website by reading our frequently asked questions pages," says Dr. Vice.
The website possesses interactive attributes including educational videos and a free Smile Gallery feature to help patients make better informed decisions about their oral health. Current and prospective patients now have access to information about providers, educational videos, before and after dental photos, and other informative content when they visit the website. Some of the services offered by Dr. Christine Vice include:
Dental Implants
Veneers
Root Canals
The website also utilizes extensive search engine optimization techniques to reach patients and local consumers who are searching for relevant information about cosmetic dentistry in Huntington, NY.
"In today's times, with the web so readily available using computers at home and at work, we believe it is a common trend to seek information and even search for dental service providers with this modality. It is our goal to provide reliable dental information by discussing common dental conditions and treatment options on our website," says Dr. Vice.
About Christine Vice, DDS, MAGD:
Having once been a certified dental assistant as well as a registered dental hygienist, Dr. Vice is aware of total patient needs. Christine Vice, DDS, MAGD, graduated from the New York College of Dentistry in 1987, and then went on to open her own practice in 1988. As a practicing dentist for over 20 years, Dr. Vice is always continuing her education and has postgraduate training in Endodontics, which includes root canals. In 2004, Dr. Vice was awarded the prestigious MAGD award, Master of the Academy of General Dentistry, for her many hours of education in dentistry. Mastership is the highest honor bestowed in the Academy of General Dentistry and one of the most respected designations in the profession. For more information on Dr. Christine Vice or her practice, please visit their website at christinevicedds.com.
###