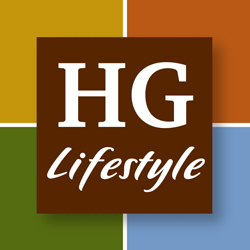 Wallingford CT (PRWEB) October 11, 2011
Enhancing a patio, rooftop, or garden, outdoor décor changes the character of a home. A cupola, mounted to a roof, creates a new level of sophistication, while smaller accents, from rain chains to hose pots, turn mundane aspects into noticeable and attractive features. Outdoor décor spans many personal tastes and is seldom permanent; in fact, a homeowner can switch up the style with the seasons. Because of these reasons, outdoor décor retailer HG Lifestyle consistently updates and expands its product selection. Offering handcrafted outdoor décor pieces for the rooftop, garden, and patio, HG Lifestyle recently added new weathervanes to its line of products and brought back three cupola designs.
Built to be mounted to smaller structures, cast aluminum weathervanes are the latest items the retailer decided to include into its already-expansive selection. Less expensive than the copper and brass models, the new weathervanes are made out of 100-percent rust-free recycled aluminum and finished with weather-resistant black paint; each is accompanied by a roof mount. As a result, a garden or roof on a shed, barn, house, or gazebo can be accented with an attractive piece that holds up to the elements year round. In terms of design, HG Lifestyle takes a traditional route with shapes of cast aluminum weathervanes and also includes styles, from nautical to agriculture themes, for many tastes.
HG Lifestyle also brought back three formerly-discontinued designs to its line of vinyl and wood cupolas. The Plymouth Wood and Plymouth Vinyl Cupolas are two of them. For the latter, the Plymouth Vinyl Cupola has a classic design of windows, a ship lap base, and a 24-gauge copper roof. With a four-sided shape, each is constructed out of solid vinyl plank and board, which needs no maintenance and is significantly more substantial than PVC. With similar features, the Plymouth Wood Cupola is made out of durable hand-selected cypress and has a natural, untreated wood finish that allows for painting or staining.
The third model added is the Gazebo Wood Cupola. Also made out of hand-selected cypress, the Gazebo Wood Cupola has an octagonal shape and is designed with louvers, a smooth wood base, and a shingled-style wood roof.
Weathervanes and cupolas are not the sole products sold by HG Lifestyle. Encompassing several sophisticated pieces ideal for enhancing and accenting a rooftop, patio, or garden, HG Lifestyle offers lines of rain chains, which attach to gutter spouts to turn an ordinary water flow into a dazzling spectacle; fire domes and pits; finials; oil lamps and torches; mail boxes; wind chimes; birdhouses and feeders; and wall art, among other pieces. Most are handcrafted out of copper or brass and have a polished or aged greenish-blue patina.
Founded more than 25 years ago, HG Lifestyle is a family-owned business that provides high-quality and superior handcrafted home and garden accessories. The business began first with weathervanes and, over time, expanded to the full line of products it presently carries. Working with skilled artisans and designers, HG Lifestyle adds new and unique collections of outdoor décor each year.
Press release services provided by Keyword Performance LLC a professional search engine optimization ans social media company.
###