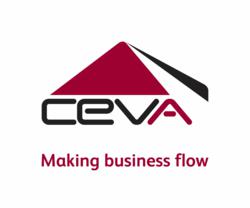 It is clear that CEVA shares our commitment to providing the very best customer service possible.
Houston, TX, USA (PRWEB) October 11, 2011
CEVA Logistics, one of the world's leading supply chain companies, together with Newegg Inc., the second-largest online-only retailer in the United States, today announced a multi-million dollar contract for home television delivery services.
Newegg recognized CEVA's experience and commitment in the home delivery market after touring its Carson, California facility, after which the companies signed the agreement. For more than a decade, CEVA has provided home delivery services for some of the largest retail brands in the U.S. and these capabilities, along with high service levels, have helped CEVA achieve superior customer satisfaction, ensure reliable communication and provide an end-to-end solution.
"We were immediately impressed by CEVA's operations and value proposition," said Bernard Luthi, senior vice president of marketing, web management and customer service at Newegg. "It is clear that CEVA shares our commitment to providing the very best customer service possible. We look forward to seeing where this partnership will lead in the future as we continue to grow and expand our presence globally."
"Through CEVA's home delivery team, we've found that the customer experience is the most important element of our customers' business," said Nelson Bettencourt, senior vice president of CEVA's domestic U.S. network. "It gives us a great deal of pride to know that Newegg appreciates our service and selected our team as its home delivery provider."
CEVA's domestic network provides approximately 400,000 home deliveries per year for some of the world's largest retailers in North America. CEVA has 80 dedicated logistics locations and more than 100 flexible locations all connected by its owner operator fleet, equipped with on-board communications and tracking technology. The Newegg operations will have three major origins in City of Industry, Calif., Memphis, Tenn. and Edison, N.J.
Newegg will be using CEVA's ONEView track and trace system, which provides customers access to consistent, reliable and actionable information on shipment transactions.
For more information contact:
Charlotte Johnson
cjohnson(at)bando(dot)com
1-512-691-0636
About Newegg Inc.
Newegg Inc. is the second-largest online-only retailer in the United States. It owns and operates Newegg.com (http://www.newegg.com) which was founded in 2001 and regularly earns industry-leading customer service ratings. The award-winning website has more than 16 million registered users and offers customers a comprehensive selection of the latest consumer electronics, detailed product descriptions and images, as well as how-to information and customer reviews. Using the site's online tech community, customers have the opportunity to interact with other computer, gaming and consumer electronics enthusiasts. Newegg Inc. is headquartered in City of Industry, California.
CEVA - Making business flow
CEVA Logistics, one of the world's leading non-asset based supply chain management companies, designs and implements industry leading solutions for large and medium-size national and multinational companies. Approximately 50,000 employees are dedicated to delivering effective and robust supply chain solutions across a variety of sectors and CEVA applies its operational expertise to provide best-in-class services across its integrated network, with a presence in over 170 countries. For the year ending 31 December 2010, the Group reported revenues of €6.8 billion. For more information, please visit http://www.cevalogistics.com
SAFE HARBOR STATEMENT:
This news release may contain forward-looking statements. These statements include, but are not limited to, discussions regarding industry outlook, the Company's expectations regarding the performance of its business, its liquidity and capital resources, its guidance for 2011 and the other non-historical statements. These statements can be identified by the use of words such as "believes" "anticipates," "expects," "intends," "plans," "continues," "estimates," "predicts," "projects," "forecasts," and similar expressions. All forward-looking statements are based on management's current expectations and beliefs only as of the date of this press release and, in addition to the assumptions specifically mentioned in the above paragraphs, there are a number of factors that could cause actual results and developments to differ materially from those expressed or implied by these forward-looking statements, including the effect of local and national economic, credit and capital market conditions, a downturn in the industries in which we operate (including the automotive industry and the airfreight business), risks associated with the Company's global operations, fluctuations and increases in fuel prices, the Company's substantial indebtedness, restrictions contained in its debt agreements and risks that it will be unable to compete effectively. Further information concerning the Company and its business, including factors that potentially could materially affect the Company's financial results, is contained in the Company's annual and quarterly reports, available on the Company's website, which investors are strongly encouraged to review. Should one or more of these risks or uncertainties materialize or the consequences of such a development worsen, or should underlying assumptions prove incorrect, actual outcomes may vary materially from those forecasted or expected. CEVA disclaims any intention or obligation to update publicly or revise such statements, whether as a result of new information, future events or otherwise.
###