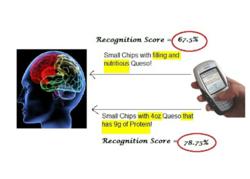 Carmel, IN (PRWEB) October 12, 2011
A new value proposition has emerged for mobile marketers. Many fast food chains like Dairy Queen and Qdoba use mobile text messages to offer specials and discounts to their customers. Since the mobile is a real-time device, often the coupons expire within a week from being sent out. However, a team of researchers finds that's not where the story ends. Dr. Sy Banerjee and Dr. Amit Poddar join mobile marketers Scott Yancey and Danielle Mc Dowell to test groups of real customers and find that the information in the coupons is often remembered, leads to higher purchase intentions and higher actual purchases at a later date. The findings are to be published in a forthcoming issue of the Journal of Research in Interactive Marketing.
Previously, many marketing studies have observed carryover, sleeper and delayed effects of advertisements, where ads have affected consumer's memory and purchases beyond the short run. Then what really makes this study special?
"Human memory works like a library. When information is received, it is cataloged, stored in the respective section, and retrieved later. Traditional media advertises to us through a television or desktop internet in an indoor environment, people can organize the storage of information well enough to be able to retrieve it later from memory. However, when messages are received from mobile phones, we are often distracted while in other activities like driving, working or talking to someone. This should make it more difficult to catalog the information, and accordingly, retrieve it. But surprisingly, we find that the memory of mobile messages (with fair amount of accuracy) often outlasts the expiry dates on the coupons themselves. This could mean that the mobile device itself generates an enormous amount of engagement," says Banerjee, who is an Assistant Professor of Marketing at University of Michigan's Flint campus.
One study finds that even when people opened the messages while engaged in an unrelated activity, despite not redeeming the coupon (and no follow up interactions with the store), they were able to recognize the product information with 73.5% accuracy. The text messages sent out were framed with both subjective and objective claims. Subjective claims are like "filling and nutritious Queso." Objective claims deliver the same message in factual terms, such as "4oz Queso with 9 g protein."
When observed in detail, women (85%) remember objective claims better than men (74%). However, men (74%) are much better at remembering subjective claims than women (62%). "This is somewhat expected," says Sy."Past research finds that men and women use different information processing strategies, which leads them to remember different types of information. Women process information in more detail and men use more holistic processing. As a result, women remember detailed factual information better and men remember holistic, descriptive messages better."
However, looking at people that viewed the messages in leisure situations, objective messages are better remembered by both men and women. What made people remember objective, or factual claim messages better? The findings reveal that objective messages are perceived to be more factually relevant and timely. Overall, the memory positively affects a purchase intention which further affects actual purchases a week later.
What do the findings of a study like this mean to companies? Scott Yancey, the Founder and CMO of Tetherball, believes this will change the way companies view the benefits of a mobile marketing campaign. "This implies that mobile coupon campaigns generate significant consumer engagement, which may have long term impacts on memory and purchases. So what we send out are not just sales promotions, they are also engagement tools for a company," he says.
###