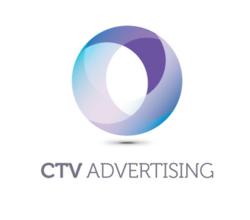 If our client wants to develop a sports app for connected TV, we want research help from a sports fanatic who has every possible sports app and not just study participants.
Chicago, Il (PRWEB) October 13, 2011
CTV Advertising, the leader in connected TV advertising, announces their latest innovation in consultative services.
The endeavor is based upon the understanding that a different type of expertise is needed to capitalize on the interactivity and personalized content that the connected television platform stands to offer.
The firm will be pairing traditional marketing strategists with its new founded team of "Couch Consultants" who will work together on specific Connected TV Advertising campaigns and TV app development. These consultants will become a new breed of specialist who are not hired for their pedigrees or marketing experience but for being couch potatoes; specifically long term and frequently engaged television watchers.
The creation of this program is in reaction to an increasing availability of widespread content and enhanced personalization becoming available at TV watchers fingertips. This creates an opportunity for deeper advertising and laser focused targeting, but current consultative methods are lacking to address this shift. The Couch Consultant program will close the loop that broad based research initiatives leave wide open and bring together media strategists and media consumers.
While the group's internal employees traditionally have had strong marketing backgrounds, CTV will employ novel methods of hiring and new guidelines to develop their team of outside "Couch Consultants" for specific campaigns. This falls in line with their belief that utilizing a mix of consultants with experience outside the traditional business realm can help to counteract inside the box myopic thinking based upon only a business perspective. The firm won't reveal their recipe for hiring and training these specialists, but factors such as; average hours of television watched per week, most utilized companion applications, secondary activities pursued while watching and a wide range of secondary factors will play a role.
"We want the people who watch hours of television a day to tell us what they personally want out of not just programming, but what advertisements would best relate to their viewing experiences. It's not just about marketing strategy, and advertising placement, it's about intrinsically knowing the consumer at the personal level. It's about deeply understanding how the most loyal TV watcher interacts and who knows that better than the consumer themselves?" States CEO Zachary Weiner.
He continues, "If a client wants to develop a sports app for connected TV or run an advertising campaign in the sports world, we want research from a sports fanatic who currently utilizes a multitude of sports apps. We want the exact guy (or girl) who watches hours of sports a day and not faceless study participants. I also know that any sports marketer won't understand this person's true behavior as they always have a business oriented view skewing their perspective."
In the brave new world of Connected TV advertising, marketing and media, CTV Advertising is certain there is a huge benefit to bringing in brave new and often sedentary marketing consultants.
For more information on "Couch Consultants" please contact:
Zachary Weiner
CEO, CTV Advertising
Zach(at)luxuryreach(dot)com
###