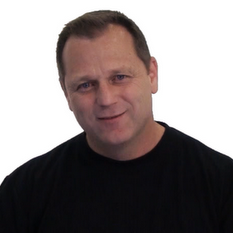 Kevin Greene is a truly gifted strategist and a proven leader with an impressive track record.
(PRWEB) October 11, 2011
National Positions, a worldwide leader in Internet marketing services, announced today the appointment of Kevin Greene as Chief Strategy Officer. As a member of National Positions' senior management team, Mr. Greene will be responsible for helping to create, communicate, execute and sustain strategic initiatives for the company's continued growth.
"Kevin Greene is a truly gifted strategist and a proven leader with an impressive track record," said National Positions President Bernard May. "He's just the person that we need to take National Positions to new heights both domestically and internationally. We are thrilled to have him as a member of management team."
National Positions has a proven history of solid and impressive growth, and this move sends a clear message that the company intends to continue the trend in a strategic fashion. "It's an honor to work with such a powerful force in the internet marketing industry," said Mr. Greene, "and I am excited by the opportunities that lay ahead for National Positions." As the internet marketing industry continues to shift and change, National Positions stands poised to continue its legacy of success by growing its sales, technology, and service solutions with the guidance and insight of an experienced strategist.
For more information on Kevin Greene or Internet marketing solutions from National Positions, visit http://www.nationalpositions.com.
About Kevin Greene: Mr. Greene is an experienced leader, speaker, and strategic consultant whose clients include companies such as Alliant, The American Cancer Society, Anheuser-Busch, AT&T, Blue Cross, The NFL Coaches Association, and Xerox. A former professional football player, Mr. Greene contributes a blend of leadership, insight, passion and energy to the projects he works on, making him a unique resource as a strategic consultant and a highly engaging speaker.
About National Positions: Based in Los Angeles, California, National Positions is a worldwide leader in Internet Marketing services. It has consistently ranked as the #1 or #2 SEO Company on Google for the last 6 years. From 2009 to 2011, National Positions was voted by Inc Magazine as one of America's fastest growing private companies. The company has over 500 employees worldwide and provides services to companies of all sizes large and small. Some of the brands the company currently services include Wal-Mart, Land Rover, Sanyo, Minolta and Sandals.
###