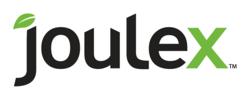 "Both Cisco and JouleX share a commitment to helping companies optimize their energy consumption, and we both recognize the need to measure and manage energy usage across the entire enterprise in order to affect true change"
Atlanta, GA (PRWEB) October 11, 2011
JouleX, a leading innovator in enterprise energy management systems for data centers, distributed office environments, and facilities, today announced that the solution supports features in Cisco EnergyWise. JouleX Energy Manager for EnergyWise, available now, will help companies across the world optimize energy usage, drive efficiency and achieve real cost savings. As part of a strategic co-marketing agreement with Cisco, JouleX is providing evaluation copies of JEM for EnergyWise to customers at no charge.
Cisco EnergyWise extends energy monitoring and management from the network core to the edge. JouleX helps visualize this solution across every device connected to the network—taking energy management beyond the switch ports and traditional PCs.
JEM for EnergyWise supports Cisco advanced features such as a deep-sleep VoIP function, power capping for the Cisco Unified Computing System (UCS), and support for Power-over-Ethernet (PoE) Plus and Virtual Desktop infrastructure. It also provides monitoring, analysis and control for Cisco EnergyWise-enabled devices and systems—with no client-side agents or hardware meters required.
JEM for EnergyWise integrates with Cisco EnergyWise's 10 power levels for configuration, reporting and policies. An installation wizard utilizes existing Cisco EnergyWise credentials to automate and streamline configuration. The solution also includes Cisco EnergyWise-specific reporting to further optimize energy consumption and reduce costs.
JouleX is part of the Cisco Developer Network. The Cisco Developer Network unites Cisco with third-party developers of hardware and software to deliver tested interoperable solutions to mutual customers. As a Registered Developer, JouleX offers a complementary product offering and has started to work with Cisco to meet the needs of mutual customers. More information about JEM for EnergyWise interoperability is available here.
"Cisco EnergyWise allows customers to utilize their existing Cisco Catalyst switches and Integrated Services Routers to drive potentially significant savings in IT energy consumption and meet sustainability mandates," said Jeff Reed, vice president, Unified Access Business Unit at Cisco. "With a rapidly growing partner ecosystem of over 80 technology partners, customers can easily monitor, report and control the energy usage of devices connected to the network."
"Both Cisco and JouleX share a commitment to helping companies optimize their energy consumption, and we both recognize the need to measure and manage energy usage across the entire enterprise in order to affect true change," said Tom Noonan, president and CEO at JouleX. "As evidenced by the launch of JouleX Energy Manager for EnergyWise, our work with Cisco brings an end-to-end energy management solution that drives efficiencies and cost savings for organizations worldwide."
JEM for EnergyWise is available with a free 90-day evaluation period covering up to 250 devices. To download your evaluation copy, please visit our website at: http://www.joulex.net/joulex-energy-manager-for-energywise/.
About JouleX
JouleX is a leading innovator in sustainable energy management systems for the enterprise. Its flagship solution, the JouleX Energy Manager (JEM), provides the Global 2000 and government agencies with the ability to monitor, analyze and control energy usage for all network-connected devices and systems across the enterprise, including in distributed offices, data centers and facilities. Importantly, JEM is the first network-based energy management system that works without the use of software agents, dramatically reducing installation time and removing the maintenance burden associated with similar technologies. JEM decreases energy costs by up to 60 percent while ensuring availability and provides robust reporting that enables compliance with emerging carbon monitoring requirements.
JouleX was founded in 2009 and since has been distinguished with recent awards and accolades including Gartner Cool Vendor in Green IT and Sustainability, GE Ecomagination Award, BT Green Economy Success for Future Award and Clean Tech Media Award. The company is headquartered in Atlanta with worldwide offices located in Tokyo, Paris, Munich and Kassel, Germany. For more information, please visit http://www.joulex.net, call (404) 567-4445 or send an email to info(at)joulex(dot)net.
© 2011 JouleX is a registered trademark of JouleX, Inc. JouleX Energy Manager (JEM) is a trademark of JouleX, Inc. All other brands and product names may be trademarks or registered trademarks of their respective holder.

Interoperability testing is designed to simulate typical customer configurations, and does not replace the need for on-site testing in conjunction with actual implementation.
# # #