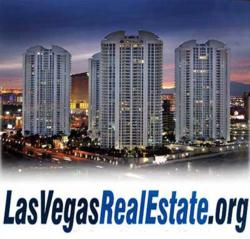 Las Vegas High Rise Condos Selling at Record Pace
Las Vegas, NV (PRWEB) October 11, 2011
The Las Vegas real estate market has been mentioned this year by CNNMoney, MarketWatch, Inman News and Forbes as one of the best investment opportunities. Trulia research confirmed by LasVegasRealEstate.org has Vegas as the number one price to rent ratio in the nation. A look at the Las vegas high rise market demonstrates the tenacity of buyers and investors.
For the last four years the nationwide high rise market has overcome huge hurdles in lender fallout and lack of financing. According to Ashley McCormick of Realty One, Nevada's number one real estate company, lack of financing drove prices down as buyers had to purchase with cash. However, even with no financing, buyers and investors are now finding a way to take advantage of the market by renting back the units to tourists for a profit.
The Martin Las Vegas is one of the few Las Vegas high rise condos for sale that currently offers financing with units starting at $210,000. Right next door is Panorama Towers which is similar in amenities, but do to lack of lender financing starts at $110,000. Cash Buyers and investors have purchased approximately 40 Panorama units over the last 90 days according to LasVegasRealEstate.org.
Another Las Vegas high rise getting investor attention is Allure Las vegas starting at $90,000, which may be the lowest price per square feet on the Las Vegas strip. Allure condos are 80% sold out and on track to sell out before the end of the year. McCormick signals that the real sign of positive change is that 54 units at MGM Signature have sold cash in the last 90 days.
McCormick says that it is the simple laws of "Supply and Demand" that are driving the rush on Las Vegas high rise condo sales. Since the recession and hault of construction it may be 5 to 10 years before another high rise is built. Buyers and investors are realizing that they are locking up some of the best views in Vegas and renting it out. McCormimck has been a Las Vegas Real Estate agent for 10 years and can be reached at 1-702-523-0916. All Las Vegas high rise condos be viewed online at http://www.LasVegasRealEstate.org
###