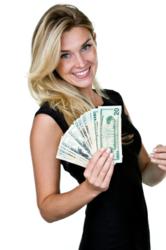 This raffle is free to join. Only takes a minute! Just visit http://www.facebook.com/complaininsurance
San Francisco, CA (PRWEB) October 13, 2011
Quicksimpleinsurance.com is hosting a special raffle contest that ends on Halloween. Most people do not like insurance and Quicksimpleinsurance.com wants to know why. Our company is hosting a raffle on Facebook. To enter is quick and simple. Entrants just need post why they dislike insurance (example: insurance costs too much? not enough coverage) and get any kind of at http://www.saveoninsurance.us. The grand prize is $1000. There are also four runner up prizes including an Ipad 2, Playstation 3, Ipod Shuffle and $50 in cash. The drawing will be officially held on the evening of October 31st. Happy Halloween.
Quicksimpleinsurance.com exists to help homeowners and renters save money by getting cheaper home insurance quotes. Home owners need decent coverage to protect against perils such as fires, earthquakes, rain and infamous hurricanes.
Nobody wants to think of a disaster striking close to home, but preparing for the worst with insurance can help make the best of a bad situation. Just remember that a home is a very most important investment. Home owners insurance is the best way to protect that investment. Quick Simple Insurance makes it easy to compare inexpensive homeowners insurance quotes.
###