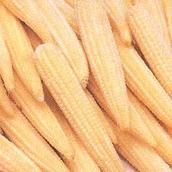 Volker Kleinhenz - Agriculture & Horticulture
Phnom Penh, Cambodia (PRWEB) October 12, 2011
The report on "Baby Corn Production, Processing and Marketing in Thailand" was jointly developed with the School of Environment, Resources and Development (SERD) of the Asian Institute of Technology (AIT) in Thailand.
Baby corn is the ear of maize plant (Zea mays) harvested immature, especially before or just after the silks has emerged and no fertilization has taken place. The de-husked ears can be eaten as a vegetable, whose delicate flavor, crispiness and health benefits are much in demand in Thailand and abroad. Thai farmers grow four to five crops a year, thus, generating employment among the rural poor. Baby corn production and markets are expanding worldwide, especially in Asia, Africa and South America, although Asia has the highest baby corn consumption. While baby corn is usually consumed fresh, frozen and canned produce has a large market share as well.
The report consists of 12 chapters which provide details about the local and domestic market of baby corn and the environmental requirements for baby corn production. The most extensive chapter focuses on production procedures and includes land preparation, sowing, irrigation, fertilization, weeding, detasseling, plant protection and harvesting. Other sections include postharvest protocols, implementation of pre- and post-farmgate certification standards and commercialization of the produce. Besides a number of tables, the report presents several pictures which highlight key production processes including bed preparation irrigation and sowing.
Besides providing an overview of his scientific publications Volker's homepage summarizes his international career of almost 20 years during which he managed agriculture across the globe:
He developed hands-on experience in procurement of raw material, devising agriculture processes for maximizing effective production, and in implementing quality control systems. As "Chief Agronomist" in India he developed cropping plans and packages of practices for up to 2,688 ha (6,642 acres) of vegetables in the open field and in greenhouses in India. During a subsequent assignment as "Manager Agriculture Division" in Egypt he was responsible for acquiring, scheduling and applying fertilizers worth $2.7m p.a. for an agricultural acreage of 5,685 ha (14,048 acres) in the Saharan desert. As "Director Quality Management" in Germany he developed quality assurance systems by networking with key agricultural producers worldwide and a leading retail customer in Germany. He is currently associated with GIZ in Cambodia developing dry-season rice cultivation on 7,000 ha (17,300 acres) and improving vegetable production on 2,700 ha (6,670 acres).
These above details are also accessible through Dr. agr. Volker Kleinhenz's LinkedIn profile and his newly established @VolkerKleinhenz Twitter account.
###