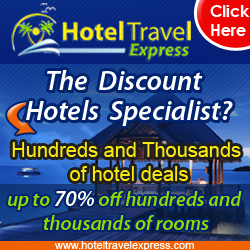 To mark the BFI Film Festival, http://www.hoteltravelexpress.com is offering cheap hotels in London
Perth, Western Australia (PRWEB) October 12, 2011
London, the capital city of the United Kingdom, hardly needs any introduction. The city is one of the oldest great cities of the world. In the 19th century, London was the most influential city in the world. It was not only the centre of a large and prosperous transatlantic empire; it was the centre of the world because of its political power, which spread across diverse lands and cultures.
This great city continues to draw attention to itself because its history which traverse nearly two millennia. Today, the cosmopolitan city of London, which lies, by the River Thames, remains one of Europe's economic, transportation, and cultural nerve centres. Little wonder then that tourists from all over the globe continually troop to London, all of them needing the services of HotelTravelExpress to connect the guests with cheap hotels in London.
One major event that is currently attracting tourists from all around the world this October is the 55th British Film Institute (BFI) film festival simply called BFI film festival, an event that lasts for a fortnight. This October, between the12th and the 27th of the month, all the who is who of the movie industry across the globe will assemble at the BFI Southbank, Belvedere Road, South Bank, London SE1 8XT to be part of the BFI razzmatazz.
The BFI London Film Festival is a major event in the contemporary culture of London. This exciting film festival parades an array of stars in Hollywood and the movie industry from across the world along with other celebrities, the media and a flood of fans all of whom will need to lodge at comfortable London hotels. As usual, HotelTravelExpress is there to meet every guest's accommodation needs at a minimal cost by introducing them to hotels in London.
The 55th BFI London Film Festival also introduces the world's best new films, blockbusters and independent films among others, to the global audience during this exciting two weeks. The array of films at the London film festival also ensures that everyone finds the film that meets his or her taste because of the diversity of the genre. There will also be an outdoor screen at the Trafalgar square for the public at the BFI this year.
For further information, please log on to http://www.hoteltravelexpress.com or contact info(at)hoteltravelexpress(dot)com
###