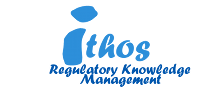 MSDS accuracy is a significant component to manufacturers' compliance efforts. Supplying these documents with the most current legislation offers an additional layer of protection to the firm's global reputation
Troy, NY (PRWEB) October 12, 2011
Ithos' Document Management solution automates the creation of Material Safety Data Sheet (MSDS) documents to enhance the strategic compliance protocols at Zotos International- a cosmetics manufacturer operating in the personal care products industry. Ithos is an implementation partner of IHS (formerly Atrion International, Montreal Canada). With over 80 brands sold around the world it is critical that Zotos has access to the regulatory guidelines of any geographic jurisdiction. Most jurisdictions require MSDS documents and their corresponding Label information to be published in foreign languages. The IHS Intelligent Authoring can publish documents in over 44 foreign languages. As foreign markets began shifting towards GHS (Globally Harmonized System of Classification and Labeling of Chemicals), Zotos needed to secure a software automation regulatory content partner. They selected Ithos.
Zotos' former method of MSDS construction involved manual document creation, as regulatory content was being retrieved from several disparate sources. Generating their existing MSDSs with a PLM tool that was unable to maintain regulatory content indicated that the firm's risk profile was on the rise.
The Document Management solution- automating the mass publication of MSDSs- now ensures that the firm's safety data sheets are up-to-date with international regulatory standards. In addition Ithos has built an integration connector to Enginuity PLM so both production and developmental formulas can be screened for Hazard Material compliance, resulting in the implementation of a Strategic Compliance program at Zotos. The next steps will involve automating the distribution of the MSDS documents and expanding Zotos' Strategic Compliance program to include regulated restrictions on Cosmetic ingredients (i.e. those that are not hazardous but are restricted in global jurisdictions).
Ithos CEO, Ken Bubeck states, "Ithos' solution will augment Zotos' ability to comply with the world's changing guidelines on chemical safety. MSDS accuracy is a significant component to this aspect of a manufacturer's operations. Supplying these documents with the most current legislation offers an additional layer of protection to the firm's global reputation."
About Ithos, Inc.
Ithos provides clients with fast and easy means of accessing, managing and maintaining global product safety content. We provide innovative enterprise software solutions to companies that must comply with regulatory agencies throughout the world for the sale and global distribution of their products. While Risk Mitigation is the primary benefit Ithos offers to their customers, another compelling need is keeping current with the constantly changing legislation and regulations designed to protect consumers and local commerce.
For further information or a product demonstration, please visit http://www.ithosglobal.com or e-mail info(at)ithosglobal(dot)com.
###