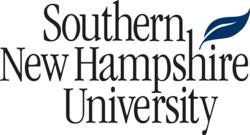 The U.S Bureau of Labor projects the job outlook for all professional and related occupations in the Information Technology field is expected to grow 41 by 2016 — the second largest area of job growth in the U.S.
(PRWEB) October 11, 2011
A bachelor's degree in computer information technology (CIT) prepares students to apply their interest in technology to solving business and technical problems. Now, Southern New Hampshire University offers students a choice of degree paths. In addition to the traditional BS, where students supplement their IT education with business classes, those who want to select courses from a wider area of study to develop strategic and critical thinking skills now have the option to select an online BA CIT degree track.
The online BA provides an education in computer information systems that build on the development of well-rounded competencies inherent in a liberal arts program of study. This is a comprehensive look at all things IT, and offers students the ability to select from a broad range of electives, tailoring their course of study to fit their needs and interests.
The online BS degree program, by comparison, focuses on developing students who are both business professionals and technologists. Instead of a liberal arts core, students follow a business-oriented track.
The BA in CIT can be paired with other liberal arts minors — including creative writing, communication or psychology — to create highly focused career paths. Students gain unique insights from our full-time CIT faculty members, who hold numerous patents in such areas as artificial intelligence, network security and data management.
Developed by professors who are practicing experts in IT, and who have first-hand understanding of the competitive world into which students will graduate, SNHU's online bachelor's degrees in computer information technology give students the essential technical, business and critical problem-solving skills necessary to thrive in the contemporary workplace. Today's employers want employees with broad backgrounds who can develop new solutions. Students who integrate their liberal arts studies with CIT programs are valuable and rare, while the demand for well-rounded IT professionals continues to grow in the United States.
"All sectors of industry are in need of first-rate and well prepared IT and computer science specialists," according to Lundy Lewis, chair of SNHU's Information Technology department. "The job outlook and compensation are well above most other disciplines. If you have a passion for technology, love software and hardware, willing to stay on top of the evolution of IT, and are able to work well with others in teams, this is the course of study for you."
Southern New Hampshire University, based in Manchester, NH, has a long tradition of educating IT professionals. With its first online degree offerings in 1995, the online programs at SNHU continue meeting the needs of today's students while ensuring educational quality and real-world applicability.
Visit Southern New Hampshire University to learn more about the BA in Computer Information Technology program.
###