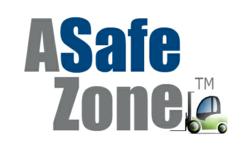 ASafeZone keeps workers on the floor instead of the classroom preserving a safe work environment.
Texarkana, TX (PRWEB) October 13, 2011
Vertical Alliance Group, Inc. a leading supplier of online training and information solutions announced today that it has released a new video product line called ASafeZone. ASafeZone covers the areas that OSHA has determined are the most dangerous in warehouse environments, and addresses other topics where employees need to pay attention to what others are doing and their surroundings, the equipment they use, good housekeeping practices, and everyday mishaps like slips, trips and falls.
ASafeZone is now available and will be demonstrated in the Vertical Alliance booth (#222) at the upcoming American Trucking Association (ATA) Conference in Grapevine, TX, October 16-18, 2011.
"ASafeZone is a great, cost-effective training tool for the warehousing industry and even more efficient if they maintain fleets. Our existing trucking company customers that own or interact with warehouse facilities will benefit with lower training costs by bundling safety video training for both their truck driver's and warehouse employees – all on the same Infinit-i™ web based training delivery platform," said Jay Wommack, President and CEO, Vertical Alliance Group. "By using ASafeZone, employers can keep their workers on the floor instead of the classroom and not impact production while creating and preserving a safe work environment."
Easy to use, short classes with test questions delivered online allows managers to schedule individual worker training as time permits, or schedule training assignments throughout the year. Managers also like the fact that they can use existing computers and infrastructure and do not require IT support. Vertical Alliance Group does all of the work for the client including building a customized company web portal for employee access to the training. There is much more including online reporting, re-using existing materials and new automated features. Because it runs on the Infinit-i™ web-based training system, employees can even complete the training from their home computer or anywhere there is an Internet connection and web browser.
If you have a warehouse or similar facility, you probably see a great deal of trucking activity. Transportation and ASafeZone go hand in hand. ASafeZone creates the perfect employee safety training combination for receiving goods into a warehouse, manufacturing and distribution center, and the ultimate end result of shipping the goods to consumers and businesses. Infinit-i has been serving the trucking industry for many years with safety, CSA, health issues, driving practices, fuel efficiency, and much more, all delivered via online video training.
ASafeZone safety and OSHA related video training is ideal for warehouse, manufacturing and distribution center employees. These three general types of working environments have many potential and similar hazards; common sense is not always enough to protect workers from danger and that is where ASafeZone can really help. Protect all of your employees with proactive safety and OSHA online training with ASafeZone and Infinit-i.
About Vertical Alliance Group, Inc.
Specializing in the online training industry since 1999, Vertical Alliance Group offers the affordable and easy to use Infinit-i™ web-based training and information solution. Currently, hundreds of transportation companies are using Infinit-i for proactive CSA training, road side inspections, how to tackle rising fuel costs and much more. The new Dan Baker "Dispatcher/Driver Relationships" training is designed to improve working relationships between dispatchers and drivers with an end result of improving driver retention. SafePUPIL™ addresses training and safety issues for pupil transportation. ASafeZone™ online training for warehouse and distribution centers offers proactive safety and other employee training.
An industry first, our unique and time saving, Resource Center™, allows you to import all of your orientation and existing training materials for your new employees to review - all online - before they ever come onsite to train. See how online training based on the expertise of real-world experienced instructors and other professionals can save your company time and money. (http://www.verticalag.com/)
###