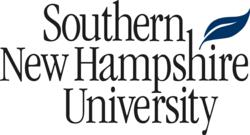 A third of all workers fall short of employers' expectations in written communication skills, according to the College Board's Business Roundtable survey.
(PRWEB) October 11, 2011
Students in the new Master's in English & Creative Writing online program at Southern New Hampshire University learn skills that can satisfy both creative or career goals, and the choice of four different course concentrations offers flexibility and a level of personal focus not always found in online MA programs.
Writing skills play a larger part in professional life than many people realize. Even if not employed as professional writer or editor, most employees spend a good portion of their job communication via the written word: reports, memos, presentations, even emails all require a solid grasp of the English language. Possessing good writing skills makes for a more effective worker, and a more credible employee, regardless of the position. And that's something employers notice when it's time to consider promotions.
The solid foundation of an English degree will have professional applications to satisfy student's creative or career goals. This online program — one of the few of its kind to be offered in a completely online format — is a reading and writing intensive course of study that provides a background in multiple literary genres with a focus on a particular field of interest. The program is designed to allow you to focus on a specific set of skills, and students can choose from one of the following concentrations:

Fiction
Nonfiction
Poetry
Screenwriting
Courses in both the core of the program and in the concentrations expose students to powerful examples of creative, compelling writing and provide an outlet to experiment and refine existing skills. Students will also be able to leverage the experience of the professional writers who teach the online courses. SNHU is the home of the New Hampshire Writers' Project, as well as the destination for nationally recognized best-selling authors to guest lecture.
"The MA in English & Creative Writing is a wonderful opportunity for candidates to learn and fine tune skills for a broad gamut of fields in the world of publishing and writing," according to Diane Les Becquets, Director of SNHU's MFA in Fiction & Nonfiction program and one of the architects of this degree. "I am thrilled with the development of this new graduate area of study."
Whether students have a specific career goal in mind, or are simply passionate about writing and looking for creative outlets for their storytelling talents, an M.A. in English & Creative Writing will improve their writing on a professional level. Upon the backbone of an English degree, students will develop their craft in the company of like-minded people — namely, other students and faculty with a passion for all forms of writing who want to move people with their words.
"The M.A. in English & Creative Writing gives an aspiring writer the foundations of literary culture in English necessary for informed composition and teaching," said Robert J. Begiebing, founding director of the SNHU BA in Creative Writing & English and the MFA in Fiction & Nonfiction. "This well-thought-out program will prepare students to be writing professionals in the twenty-first century."
Visit Southern New Hampshire University to learn more about the M.A. in English & Creative Writing program.
###