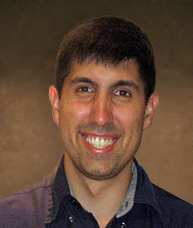 "After an intense training period, both Chris and Blake are ready to be the face of Lex to the customers . . . we look forward to their contributions to 'Deliver the Power' to the South Central and Western regions.
Shelton, CT (PRWEB) October 11, 2011
Lex Products, the leading North American-based manufacturer of power distribution and control products for Entertainment, Military and Industrial markets, has recently rounded out coast-to-coast coverage for the Inside Sales Team with two new additions. New team members now in place in the Sun Valley, CA facility are Blake Whilden and Chris Singleton.
Blake Whilden assumes the role of Inside Sales Representative, South Central Region, covering TX, NM, OK, AR, MS, LA, CO, and KS working along with Territory Manager Keith Wilkerson. Blake served in the Air Force where he first encountered Lex Products when he was assigned to Air Force Entertainment. He directed the setup and teardown of nearly 300 shows, both indoor and outdoor in several countries. After leaving the Air Force he continued to work as a civilian contractor for Air Force Entertainment, as well as other entertainment companies.
Christopher (Chris) Singleton joins the organization as the Inside Sales Representative, Western Region, covering CA, ID, MN, NV, OR, UT, WA, WY, HI and AK, working alongside Roland Hammerl and Territory Manager Ken Ward. Chris has developed his experience as a Technical Director, Master Electrician and Lighting Designer for over 125 theatrical productions. He has a B.A. in Theatre Arts from Loyola Marymount University and has many productions under his belt.
"We welcome Blake and Chris to the Lex team" says Mark Gold, Manager Inside Sales, Customer and Technical Services. "After an intense training period, both Chris and Blake are ready to be the face of Lex to the customers in their territory and we look forward to their contributions to 'deliver the power' to the South Central and Western Regions", says Gold.
Blake and Chris and their colleagues on the Inside Sales team will be key point of contacts for customers in their respective territories for identifying the appropriate Lex product offering for specific applications. They can be reached at bwhilden(at)lexproducts(dot)com or phone 818-827-9831 and csingleton(at)lexproducts(dot)com and phone 818-827-9823.
Lex Products manufactures superior power distribution and control systems for demanding entertainment, military and industrial markets. The focus of Lex is to help design your portable power systems to deliver electrical power when and where you need it. Their products include Portable Power Distribution Boxes, Cable Assemblies and Cable Protectors. To learn more about the entire Lex Products offering, visit the Company's website at http://www.lexproducts.com.
###