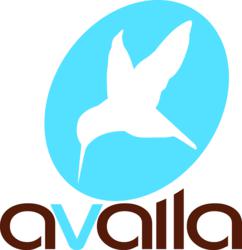 "Our goal in pampering these ladies was to make them feel special, appreciated and valued, and to give them hope that others really do care about what they are going through."

--Pamela C. Dean, Avalla president and founder
Houston, TX (PRWEB) October 13, 2011
The statistics are alarming: one in every four women in the United States will experience domestic violence in her lifetime, according to the National Coalition Against Domestic Violence. Nearly three out of four Americans personally know someone who is or has been a victim of domestic violence, and 85 percent of victims are women.
As an organization whose central mission is "to help people help other people," Avalla, LLC routinely makes time to give back to its communities by aligning with nonprofits that serve those in need—particularly, women in transition. Avalla is a Houston, Texas-based direct selling company that offers botanically-based skincare, anti-aging, beauty and wellness products, along with an entrepreneurial opportunity that includes unlimited income potential, flexibility and the freedom to run one's own business. During its recent annual conference in The Woodlands, Texas, the company joined with the Montgomery County Women's Center to offer a special evening of pampering to the residents.
More than 40 women and teen-age girls at the Montgomery County Women's Center were lavished with facials using Avalla's natural skincare products. "Our goal in pampering these ladies was to make them feel special, appreciated and valued, and to give them hope that others really do care about what they are going through," says president and founder Pamela C. Dean, who personally chartered a bus for the more than 50 Avalla consultants who participated in the evening. "We feel passionate about doing our small part to help these brave survivors as they begin to recover and move on with their lives." After sharing conversation and light refreshments, each resident was given a shoulder bag packed with more than a dozen full-size Avalla products for the skin, hair, body and bath. Residents expressed their gratitude by sharing hugs, smiles and a few tears at the end of the evening.
The Montgomery County Women's Center has been serving the needs of victims of family violence, sexual assault or abuse, and stalking from all areas of Montgomery County and surrounding counties since 1982. Its emergency shelter for battered women and children provides a safe refuge for up to 60 women and children per night, and has sheltered more than 800 abused women and children every year. To learn more, visit http://www.mcwcthewoodlands.org.
About Avalla:
Avalla offers an extraordinary line of botanically inspired beauty and wellness products that are safe, naturally sourced and offer excellent value to customers. By combining the purest ingredients that the earth has to offer, along with state-of-the-art product formulations perfected by science, Avalla combines the best-of-the-best products, people and technology to attract the next generation of leaders, consultants and customers. The company prides itself on creating a heart-based family of successful entrepreneurs who are dedicated to assisting others in achieving a financially secure lifestyle and empowering them to believe in themselves. Avalla is a member of the Direct Selling Association, and adheres to and supports their code of ethics. To learn more, visit http://www.avalla.com.
Avalla president and founder Pam Dean is available for media interviews. To schedule an interview, contact Gina Mazza at 724.316.4751 or email ginamazza(at)me(dot)com.
E-photos are also available.
###