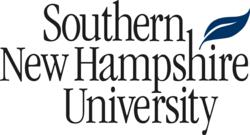 The U.S Bureau of Labor projects the job outlook for all professional and related occupations in the Information Technology field is expected to grow 41 percent — 49 percent for system analysts — by 2016.
(PRWEB) October 13, 2011
As companies increasingly face both important technology and management decisions, demand for business professionals with a Masters of Science in Information Technology (MSIT) degree is expected to continue to grow. SNHU's new online MSIT and subsequent concentrations will meet the needs of professionals in IT-related occupations and those who wish to move into the field from another career specialty.
Whether you're a project manager, a software engineer, an information specialist, or other computer development professional, this program was carefully constructed to prepare students for the unique challenges of today's dynamic information technology environment. The MSIT online degree at SNHU was shaped by industry leaders, is taught by industry experts, and is designed to enhance students' leadership abilities in today's increasingly competitive workforce.
By selecting one of four curriculum tracks, students can focus on their specific area of interest or need. SNHU's MSIT program offers concentrations in:

Database Design & Management
Information Security
Web Design & Development
Healthcare Informatics
"All sectors of industry are in need of first-rate and well prepared IT and computer science specialists," according to Lundy Lewis, chair of SNHU's Information Technology department. "The job outlook and compensation packages are well above most other disciplines. If you have a passion for technology, love software and hardware, are willing to stay on top of the evolution of IT, and are able to work well with others in teams, this is the course of study for you."
SNHU's pragmatic and interactive approach to teaching is geared to enable students to immediately apply the concepts learned in the classroom to their workplace, and the college's well-connected alumni provide excellent internship and networking opportunities.
Often starting out as consultants, analysts or project managers, SNHU MS IT graduates quickly find themselves on tracks to careers such as CTOs, CIOs and senior management leaders. SNHU's online MSIT program equips its graduates to lead or work in teams that analyze, design, create or manage systems and work with the most current IT tools, methodology and practices.
Southern New Hampshire University, based in Manchester, NH, has a long tradition of educating IT professionals. With its first online degree offerings in 1995, the online programs at SNHU continue meeting the needs of today's students while ensuring educational quality and real-world applicability.
Visit Southern New Hampshire University to learn more about the MS in Information Technology program.
###