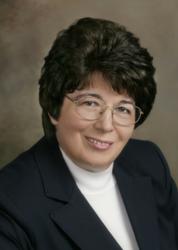 Divorce is an enduring financial condition. Not a transaction
Brentwood, TN (PRWEB) October 11, 2011
Divorce Financial Expert Rosemary Frank addressed the Nashville Bar Association, at their annual Family Law Institute on October 6, 2011, on the topic of Bankruptcy and Divorce. Her comments focused on bankruptcy which may be caused by divorce and appropriate preventive measures.
Frank pointed out that the correlation between bankruptcy and divorce is clear. Further, that as much as twenty percent of all bankruptcy experienced by individuals, who were otherwise financially sound, is a direct fallout of divorce. With the Tennessee divorce rate ranked third highest in the nation, by traditional measures at 67%, and the bankruptcy rate the second highest in the nation, this begs closer examination and preventive processes.
"Post-divorce bankruptcies can be prevented by completing a financial analysis of proposed settlements during the negotiation process, so as to forecast the long term outcomes of a settlement in advance," says Ms. Frank. She adds, "Understanding the likely outcome of a settlement will lead to better negotiations and/or help clients plan for lifestyle modifications that will help avoid the financial wreckage of bankruptcy."
A number of examples were given regarding marital assets that appear to have equal values today, but may not have equitable values in the future and therefore, not be an equitable division of property in divorce. The differences arise from the inherent "behavior" of different assets, and how money really works, or from the impact of future taxes which may be overlooked in divorce. Frank followed through with a case study of a divorce and financial analyses of multiple proposed settlements.
Ms. Frank closed with the lingering thought that "Divorce is an enduring financial condition. Not a transaction." She says, "There is no finality to 'getting it settled'. Each of the parties must now live the rest of their lives with the financial impact of a divorce settlement. It becomes their new reality and they had better understand what they have been dealt."
This is the second year Ms. Frank has been a member of the faculty of this annual event. She was joined by two prominent Nashville area family law Attorneys and several Judges.
More about Rosemary Frank, MBA, CDFS, CFDP, CFDS
Rosemary Frank is a financial services professional with a specialty in the finances of divorce. As a leader in this specialty, she has earned the designations of Certified Divorce Financial Analyst (CDFA) as well as Certified Financial Divorce Practitioner (CFDP) and Certified Financial Divorce Specialist (CFDS). She has the distinction of having been the first divorce financial professional in the Nation to earn all three certifications in this specialty. Additionally, she is also qualified to provide services as a Collaborative Divorce Financial Neutral. Rosemary writes and speaks frequently on topics related to divorce finance and has authored and presents a Continuing Legal Education (CLE) course for attorneys on the topic. She is a member of numerous professional organizations and contributes regularly, on an international level, to the development of professional standards and practice protocols. She maintains her divorce financial practice in Brentwood, TN.
###