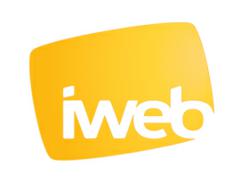 Montreal, QC (PRWEB) October 12, 2011
iWeb.com, a global provider of Internet hosting services and IT infrastructure announces today the modification of their dedicated server management and monitoring packages. iWeb aims at better serve its dedicated server customers by providing them with simpler support solutions, 24 hours a day, 7 days a week.
Two new support packages are introduced:
"Managed On Demand" Package
For $75/month, this package includes 2 hours of server management, that can be used for emergency support or for consulting with iWeb's webhosting specialists. Many services and software are supported on the different operating systems available at iWeb. See the complete list at: http://iweb.com/sites/default/files/en_US/doc/iweb-administration-packages.pdf
"Rapid Response" Monitoring Service
For $49/month this service offers 24/7/365 pro-active monitoring of critical TCP services running on clients dedicated server as well as hardware monitoring, by example RAID status (if applicable), CPU usage and disk space. A maximum response time of 15 minutes is guaranteed for a member of the technical support team to manually restart the service that triggered the alert.
The "Ping" monitoring service (with email alerts) is now included free with all iWeb dedicated servers (Smart or Classic) and it is always possible to obtain timely technical support for an unmanaged server at the hourly rate of $75/hour.
For more information please visit at: http://iweb.com/managed-hosting/server-management/
About iWeb
iWeb is a worldwide provider of Internet hosting services and IT infrastructure that provides services to more than 25,000 customers in 150 countries. Operating four data centers, iWeb has a capacity of 34,000 dedicated servers, over 1,100 colocation racks and Internet capacity of 77 Gbit/s, divided between nine providers.
One of Canada's 100 fastest growing companies according to PROFIT Magazine, iWeb now generates more than 60% of its revenues, from abroad, with revenues of US$29 million in 2010.
# # #