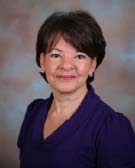 Atlanta (PRWEB) October 11, 2011
AECOM, a leading provider of professional technical and management support services for government and commercial clients around the world, announced today the appointment of Winsome Bowen, AICP, as associate vice president and market segment leader for its Transit/Rail and Transportation Planning practices within the company's transportation business in its U.S. South Region.
Bowen is an industry leader with 20 years of experience specializing in feasibility and environmental studies for transit and highway projects. Based in Atlanta, Bowen will manage all client engagement, project strategies and business development responsibilities for the firm's clients located in the states of Alabama, Arkansas, Florida, Georgia, Louisiana, Mississippi, North Carolina, Oklahoma, South Carolina, Tennessee, and Texas.
Prior to joining AECOM, Bowen served as senior transit planner and senior project manager on premier projects across the United States, including the Environmental Assessment for the Anacostia Streetcar in Washington, D.C.; the French Quarter Corridor Alternatives Analysis and Environmental Assessment in New Orleans; the City of Scottsdale Transportation Master Plan in Scottsdale, Ariz.; and the Miami-Dade Expressway Authority GEC Program in Miami-Dade County, Fla. Bowen is a member of the American Planning Association, the National Charette Institute, and the Congress for the New Urbanism.
"Winsome is a highly skilled professional who has invariably made her many clients successful in advancing and implementing their programs," says Robert Lepore, P.E., senior vice president and managing director for market sectors in AECOM's North America transportation business. "We are extremely pleased Winsome has joined AECOM to help expand our transit and planning services and client base in our South Region."
About AECOM
AECOM is a global provider of professional technical and management support services to a broad range of markets, including transportation, facilities, environmental, energy, water and government. With approximately 45,000 employees around the world, AECOM is a leader in all of the key markets that it serves. AECOM provides a blend of global reach, local knowledge, innovation and technical excellence in delivering solutions that create, enhance and sustain the world's built, natural, and social environments. A Fortune 500 company, AECOM serves clients in approximately 125 countries and had revenue of $7.7 billion during the 12 months ended June 30, 2011. More information on AECOM and its services can be found at http://www.aecom.com.
###