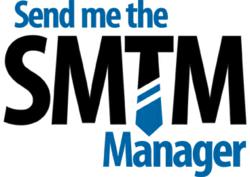 We love small businesses!
San Francisco, CA (PRWEB) October 13, 2011
Send me the Manager, providers of managerial expertise to small businesses and startups, launches in San Francisco this week and founder Tom Buswell is challenging his new company to make a real impact on the local economy.
A firm believer in the power of small businesses to create jobs, fuel growth and drive innovation, Mr. Buswell is pushing his new company to help make the process of starting and running a business simpler, less time consuming and less stressful for the small business owner.
"With all our customers we keep four main goals in mind. Higher profits, long-term growth, reduced risk and fewer demands on the business owner" says Mr. Buswell. "How we achieve these results depends on the individual business, however, we almost always take on some of the day to day tasks that are most frustrating to the owner, saving them time and stress. We also meet regularly, offering our experience and an external perspective which helps customers remain focused and on track."
Send me the Manager works with its customers over the long-term but can achieve excellent results in very little time, offering a real, flexible and cost-effective alternative to hiring full-time managerial help. They can take on as few or as many ongoing tasks as required including social-media, book keeping, online marketing, competitor and industry research, business communications, human resources, graphic design, as well as one off projects. Managers have a monthly meeting with the business owners and are always available by phone, which allows them to build a deep understanding of the companies they work with and to offer a uniquely personalized service.
There is certainly no shortage of potential customers. In 2009 there were 13,872 new small businesses started in San Francisco with 9,899 closing in the same year. "Owning and managing a small business is so tough.", says Mr. Buswell. "Owners need to be skilled in many areas and there are seemingly endless demands on their time. It's no wonder some get lost along the way or simply run out of energy. Send me the Manager takes some of the most time consuming and distracting elements of running a business away and helps to guide its customers around the biggest obstacles and challenges."
Small businesses interested in learning more about Send me the Manager's services can visit the company's website at http://www.sendmethemanager.com.
###