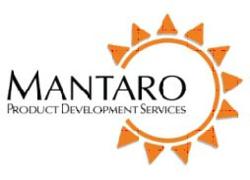 Germantown, MD (PRWEB) October 12, 2011
Mantaro announced today at the ISS World Americas 2011 Conference the launch of the SessionVista™ Enterprise, a standalone 1U server based solution designed to monitor, investigate and react to network based events. SessionVista™ Enterprise combines many crucial network management features into one turnkey network security solution to provide the next generation of enterprise protection. This product was designed to help corporations greatly improve network visibility, control unwanted traffic, and measure critical system performance from a centralized web interface. Organizations using SessionVista™ Enterprise reduce management complexity by minimizing the number of IT monitoring systems needed. SessionVista™ Enterprise will immediately reduce incident resolution time, improve network performance, reduce the insider threat risk, enforce IT policy and thereby reduce overall operating costs. SessionVista™ Enterprise provides the following capabilities:

Block application layer traffic such as Facebook™ or Skype™ in a port agnostic manner for groups of users.
Identify power users and top talkers on the network.
Audit the network hosts and classify them according to their type to simplify compliance.
Track a user's network use in real time and historically.
Measure performance of web servers, file servers, VOIP gateways, email servers, etc.
Detect, alert and block on information extrusion through email, IM, FTP/TFTP, Bittorrent, etc.
Archive network metadata so that network events and/or compromises can be investigated historically in intervals hours to months.
Investigate email communications for detection of insider threats by analyzing attachments as well as email message bodies.
Establish which applications, protocols and ports are acceptable on a particular host and alert if a deviation from this accepted list is detected.
Monitor existing Netflow v5/v9 enabled routers and switches to enhance geographic views of the network.
Monitor the network activities such as email, IM, Web usage and VOIP of a particular user and generate a timeline of their activities.
SessionVista™ Enterprise brings together network analysis, visibility and control functions into one unit and makes them available via easy to use web applications delivering unmatched value and utility. This integrated solution reduces time to deployment and total cost of ownership. SessionVista™ Enterprise is deployed as a 1U rack mount server with numerous network interface options. "The ease of setup and deployment makes this an ideal platform for enterprises to improve their network performance, strengthen their situational awareness and control unwanted traffic.", Gary Bean – VP of Sales and Business Development, Mantaro.
More information on SessionVista™ Enterprise can be found on the Mantaro website under the Products tab. Mantaro will also be exhibiting at ISS World Americas 2011 – Washington, DC Booth #304 on October 12-13th. Please contact Mantaro directly to discuss your application or to arrange for a demonstration of the SessionVista™ platform.
About Mantaro:
A products and product development services firm founded in 2001, Mantaro develops and sells products for a wide range of markets with a focus on network intelligence. Mantaro also provides a full range of engineering design services to its clients. Mantaro serves consumer, government, industrial, medical, telecommunications, test & measurement, and transportation industries, and is located in Germantown, Maryland.
###