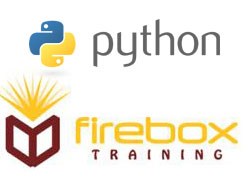 We were very pleased with the instructor-led online training. Our instructor was very personable and connected very well with our staff. He was able to connect with us, even though we weren't all in a typical classroom setting.
Golden, Colorado (PRWEB) October 12, 2011
Advance Python programming continues to wind its way into business, gaming applications and financial programs all over the world. The demand for the highly sought after advanced IT training for Firebox Training of Golden Colorado means offering more flexibility and value in online course curriculum. Firebox Training now offers several levels of Advanced Python instructor-led training in 3-day intensive courses replacing the previous 4-day classes. Courses have also been discounted based on the condensed training and improvements to the course-ware. Students can take advantage of a 3-day Introduction to Python or 3-day Advanced Python training courses starting at $1795 to as little as $895 for the intensive 3 day class, depending on the number of students enrolling.
In speaking with founder Julie Johnson of Firebox Training, "Our instructor-led online classes give our students access to instructors that normally might not be able to travel…Some of our best instructors also do hands-on consulting. Instructor-led online classes help these instructors bring recent real-world experience to the classroom." Johnson continued, "A recent student commented after taking a recent Python training class that they were, "Very pleased with the instructor-led online training. Our instructor was very personable and connected very well with our staff. He was able to connect with us, even though we weren't all in a typical classroom setting."
Firebox Training was founded in 2007 in Golden, Colorado. Since that time their team has delivered Java training courses, Oracle certification, Python and other niche IT training for well-known organizations including General Dynamics, Bank of America, Oppenheimer Funds, City of Denver, City of Los Angeles and HP, just to name a few. Firebox instructors travel to client locations across the globe. Most recently they completed training in Sydney, Singapore, London, New York, Austin, Seattle and Denver. They also offer classes held at Colorado Resorts upon request.
The value for instructor-led online classes includes reduced costs, no sitting in a classroom, and you can balance your job with the training schedule because you can take classes from your home or the office. Flexibility to complete the homework and labs is also something many students comment on. As is true with all Firebox Training, access to a highly qualified and experienced instructor without students or instructor having to travel thousands of miles to a training center is also a big selling point for the new condensed Advanced Python training classes.
Python Programming is showing its Strength in Flexibility
Introduced in the late 1980's as a language highly influenced by the ABC programming language, Python has continued to evolve as a leading programming language for rapid development and flexibility. Python continues to adapt to multiple programming language projects, adding seamless integration for object-oriented and structured programming, as well as functional and aspect-oriented programming.
The flexibility and wide compatibility has led to a number of industry awards. Python has twice been awarded as TIOBE Programming Language of the Year (2007, 2010), which is given to the programming language with the greatest growth in popularity over the course of the year (as measured by the TIOBE index). Python is used in so many different industries it's no surprise that the growth continues to exceed expectations. Today there are countless companies using the programming language including: Yahoo! Maps and Groups, Google search, Shopzilla shopping portal, and many more. Graphics programmers and gamers widely use the programming as well, you'll find Walt Disney and Industrial Light and Magic utilizing it, and many financial applications are based on the extremely versatile coding language!
If you are a programmer looking to keep up with the ever-changing IT world, it sounds like you'd better use your mouse and get to know your Python. To take an advanced Python training courses with Firebox Training, send them an email at info(at)fireboxtraining(dot)com or visit the website at http://www.fireboxtraining.com for course schedules and sign-up information.
###