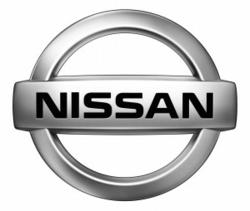 Lawrence, KA (PRWEB) October 13, 2011
What do you get when you cross a Nissan Juke with a Nissan GT-R? According to the sales professional at Briggs Nissan Lawrence - the leading Nissan dealer in Lawrence, KS - you get the fastest, most exciting and daring compact crossover in the world. That's right, Nissan is creating the Juke-R, the first ever super crossover.
Currently under development, the bold design of the Juke is clear to see. However, with the addition of flared wheel arches, revised front and rear bumpers plus a unique split rear wing, this is no standard crossover. It's a Juke that thinks it's a GT-R, and with good reason.
Still, the car is not being built for production. Instead, it is a one-off, road legal concept car developed by Nissan and built by leading motorsports outfit RML with input from Nissan Technology Centre for Europe (NTC-E). Only two Juke-Rs will be created, one in left-hand-drive and one in right-hand-drive.
Nissan is also the founder of GT Academy – a unique competition on Playstation's Gran Turismo that provides a dream come true opportunity for video gamers to become real life racing drivers.
"Nissan Juke is one of the most exciting cars on the market today. Its bold crossover design has captured the imagination of car buyers all over Europe; after just a year on sale we are celebrating sales of more than 100,000 units," said Paul Willcox, Senior Vice President, Sales and Marketing for Nissan in Europe.
"Juke lends itself perfectly to a sports derivative and Juke-R explores that territory. Equally at home on road and track, Juke-R showcases two of the most exciting cars in our range and highlights the technical innovation that drives Nissan. This car will more than live up to the dynamic driving experience we engineer into all our cars."
While consumers may not be able to see the Juke-R locally in person, the professionals at Briggs Nissan Lawrence - the premiere Nissan dealer in Lawrence, KS - have a great selection of new and used Nissan models for sale, including the Juke for 2011. They can answer any questions consumers have and even schedule a test drive in any of the popular Nissan models they have for sale.
###